Paper shredder is an inevitable device in the office to process unwanted papers. A paper shredder can be considered essential as like as a heavy duty stapler in the office or home. At the same time, several manufacturers in the world produce paper shredders. Among them, Rayson is the best manufacturer of paper shredder in the global market.
Why Rayson is the best manufacturer of paper shredders?
Rayson produces world-class devices for office and home. The company manufactures heavy duty stapler, binder, cutter, shredder, etc. Besides, they have a wide range of paper shredder for multiple shredding purposes. The quality of the product makes them the best in the industry. The latest technology and design make them the market leader. At the same time, they maintain the quality and make the products durable along with user-friendly functions.
Rayson Paper Shredder A606B is one of the latest products of the manufacturer. This product comes with 3-mode switch auto, off, and reverse. It has an auto start and manual reverse mode to clear paper jams. It also contains a 220mm entrance with 5 sheets shredding capacity. Its shredded speed is 3.8mm per minute. It has a large 10-liter bin volume. Rayson offers this model at $46.1, which is very affordable.
Like this one, Rayson manufactures, the best paper shredders in the world. These best products make them the leader in this sector, and they are trying to make office products affordable.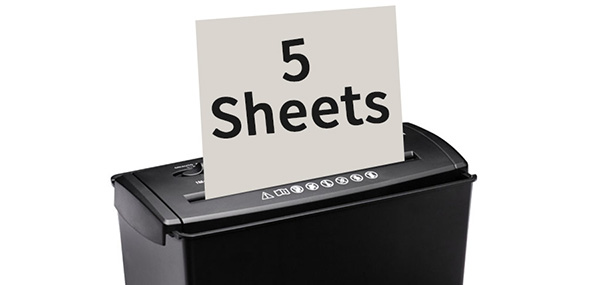 Originally published 12 Jul 2020, updated 12 Jul 2020.