Creating custom binding covers can make your documents memorable and reinforce your brand identity. Here's a step-by-step guide to achieving a distinctive look:
Creative Design
Start by unleashing your creativity. Design unique and eye-catching cover artwork that incorporates your branding elements, logo, or specific text. Graphic design software is your canvas for crafting a cover that captures attention.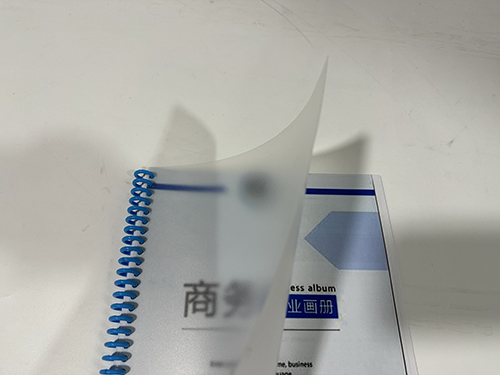 Precision Printing
Use a high-quality printer for precision and color accuracy. Ensure your custom cover designs transfer flawlessly onto the binding covers. The details matter to achieve a professional and polished finish.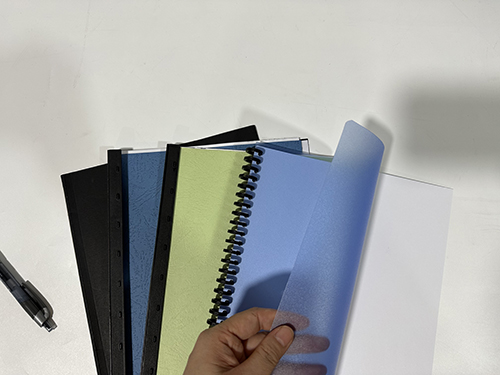 Material Selection
Carefully choose your cover material (PVC, PP, or paper) based on your document's requirements and your desired aesthetics. Each material offers a distinct texture and finish, so select the one that complements your design.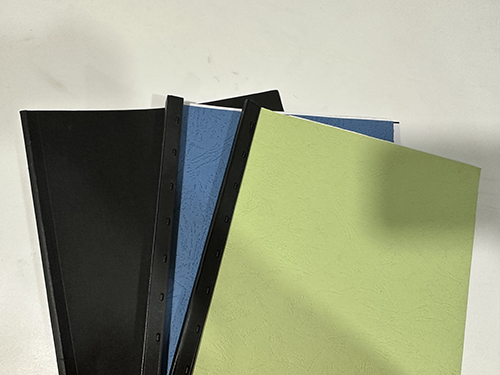 Meticulous Binding
Follow the standard binding process with meticulous attention to detail. Properly align your customized covers with your documents, ensuring a snug and secure bind. This step is crucial to present your documents professionally.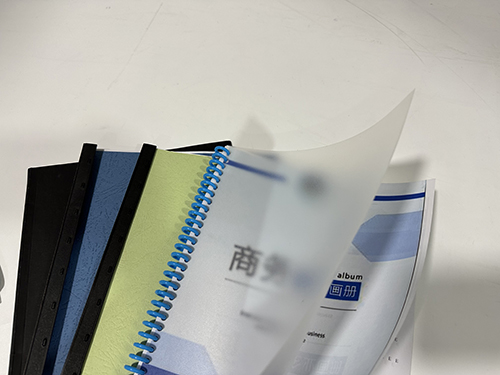 The Final Flourish
With your documents now featuring unique and personalized binding covers, you leave a lasting impression. Whether it's a business proposal, marketing presentation, or annual report, these distinctive covers set your documents apart and reinforce your brand identity.
Originally published 28 Oct 2023, updated 28 Oct 2023.