A heavy duty stapler is a special kind of stapler that engages in heavy duty stapling purposes. This is the reason many seek the perfect fit of staples for a heavy duty stapler. There are many heavy duty staplers, and while each brand of heavy duty stapler has its unique features, almost all of them have the same standard stale sizes, so not to worry about the brand of heavy duty stapler you have. It is, however, better advised to use a Rayson heavy duty stapler. Rayson heavy duty staplers are some of the best in the stapler manufacturing world, and Rayson has staplers that apply to all circles of work and processes around the globe. That said, the kinds of staples applicable to heavy duty staplers are iterated below.
• Steel Wire staples
Steel wire staples are the most basic form of material with which heavy duty staples are made. These wires are not strong enough on their own to allow them to be driven into materials, and this is why they are most times coated with other materials to improve their strength.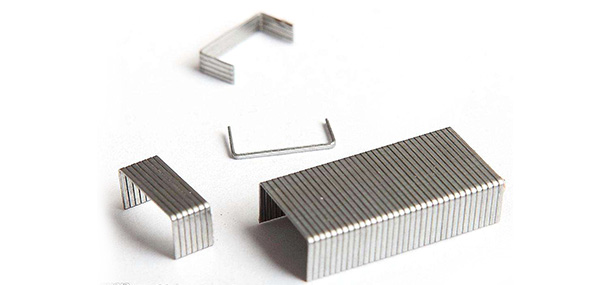 • Stainless Steel Staples
Stainless steel staples are also another type of staples used on the heavy duty stapler, but they are quite scarce in the market. Because of the scarceness of steel staples, they can be quite expensive. Stainless steel staples are relatively stronger than most other kinds of heavy duty staples, as they do not rust with time or exposure to certain atmospheric conditions.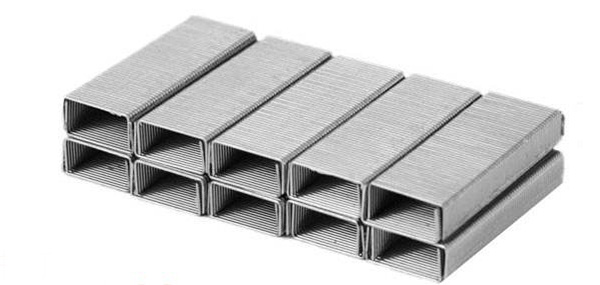 • Copper Plated Staples Copper plated staples are also another kind of staples that are strong and are preferred for use on the heavy duty stapler; they are, however, more expensive and scarcely available in the market.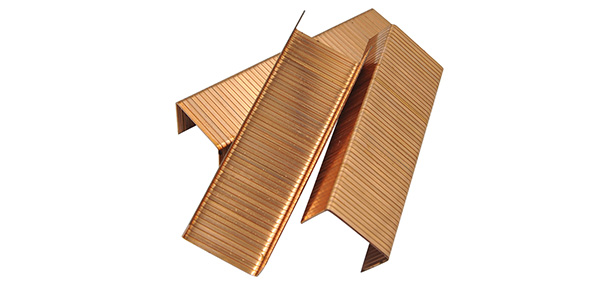 Sources:
1. Staple(fastener) -- Wikipedia
Originally published 21 Sep 2020, updated 21 Sep 2020.