Heavy duty staples are the types of staple material used with heavy duty staplers. Heavy duty staplers fill a very salient gap in the process of many offices and home applications, and the staple is arguably the most important material that comes with a heavy duty stapler because it is the one with which the stapler engages in its stapling activities. The role of a heavy duty staple is highlighted in the way heavy duty stapler manufacturers such as Rayson makes their stapling equipment.
The material used for making heavy duty staples comes in a variety. However, the primary material used in the making of heavy duty staples is steel wires. The steel wire material of heavy duty staples is then coated with Zinc. After the staple is coated with the Zinc material, many pieces of it are then attached with the aid of quickly relaxing glue. The glue allows for both the easy mobility of the staples in packs as well as their easy dispensing during operation on the heavy duty stapler.
The choice of materials for heavy duty staples is made in such a way that the materials will not affect the quality of the material being bound together. Heavy duty staples come in the most unnoticeable of places and materials, it is therefore essential that the materials that compose them be friendly over a wide range of applicable mediums.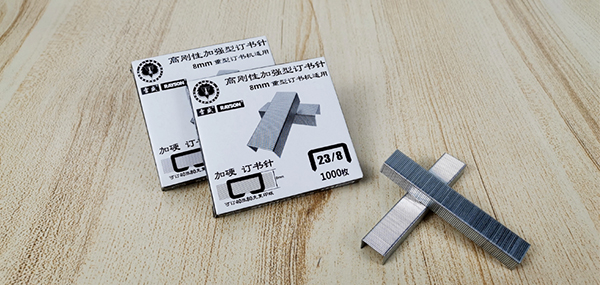 Originally published 27 Jul 2020, updated 27 Jul 2020.