Like other equipment, a corner rounder is mandatory for offices, businesses, and personal usages. With this small device, you can enhance the beauty of your paper and documents without too much labor.
It will create an eye-catchy shape and corner of your files and documents.
What is a corner rounder?
A corner rounder is a die cutting machine that has the capability of cutting a radius coroplast, foam core, PVC and ABS plastic sheets, paper cardboards, pads, booklets, magnet sheets, aluminum sheets, etc.
In general, a corner rounding machine comes with interchangeable cutting units that allow you to provide different shapes of the documents of materials.
There are manual and automatic corner rounders with desktop and floor standing models. Desktop models are easier to use and come with portable features.
On the contrary, automatic corner rounders are suitable for printing and binding businesses.
So, you can use the best corner rounder for professional and beautiful corners to your documents, business cards, and so on.
Rayson is the manufacturer and global supplier of high-quality corner rounders. Rayson Corner Rounder CR-01 is a quality product like their heavy duty stapler. This corner rounder will take care of all your needs.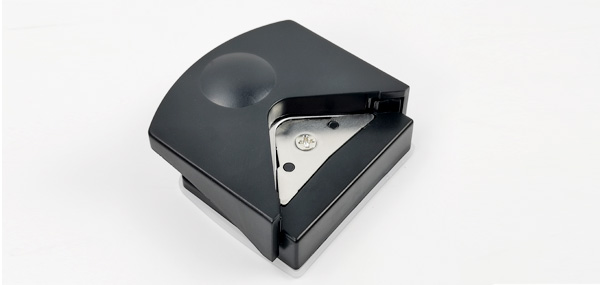 Originally published 11 Nov 2020, updated 11 Nov 2020.