A laminating machine typically uses a combination of heat, pressure and internal roller mechanism to apply a thin plastic cover to paper documents or other items. Some higher-end laminator machines will allow the user to adjust setting for temperature, which can make the job more efficient and effective when dealing with larger projects. Rayson LM-330iD laminator is a high class laminator. It easily provides professional lamination. It includes a jam-free technology and takes up to 3-5 minutes to heat up. With its guides and the four roller system make laminating easier and quick. It also comes with a digitally adjustable temperature knob for hot and cold settings. It supports up to 13 inches wide of documents making it perfect for using anywhere.
The unit four-roller system that uses heat to melt adhesive applied to the lamination film. The film is applied to paper or sheets to be laminated using the pressure rollers. The primary purpose of laminating is to give an embellished look to the documents or books.
It supports 10 mil laminating pouches. The laminator has a high speed of 20" per minute. It comes with a digital temperature control with hot and cold adjustments depending on thickness of documents. In addition it can laminate documents up to 13 inches wide. It is also compatible with letter-size, legal-size, business-card-size, and photo-size papers. Does not take up much space. The power settings stay same for all thicknesses. Will work for as long as you want. It is as sturdy and durable as any of Rayson's heavy-duty stapler.
Acquiring a good and efficient laminator is the best way to ensure your documents stay protected!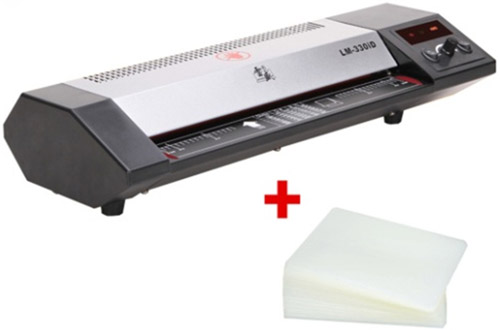 Originally published 27 May 2020, updated 27 May 2020.