THE STAPLER
The search for a device with which people could bind letters and scrolls was a very long one that started in the eighteenth century in King Louis XV (The French King at that time). This adventure began in the eighteenth century; it didn't see any light of hope until the 1800s when the first stapler was invented. The invention of the stapler has made many processes easier for the inhabitants of the world since its creation. Inventors have developed the design of the stapler and modified it into something amazingly extraordinary today. There is a diverse range of stapler designs today; these stapler designs apply to different niches of existence, and people have taken advantage of this fantastic product.
Rayson is one formidable brand in the world of stapler invention in the world today. The leading stapler manufacturer innovates many stapler models to meet the needs of a diversified class of uses.
OVERVIEW OF THE RAYSON SH-04G HEAVY DUTY STAPLER
The Rayson SH-04G stapler is a heavy-duty stapler model. It is a manual stapling device that has a wide range of applications. This stapling machine is one model that fits in for a clip desk installation; it can engage in flat as well as saddle stapling activities. Rayson designed this stapling device to work with twice the efficiency of other staplers as it has a double-ended design feature.
Although the SH-04G is a heavy-duty stapler, its design is such that it is easy to operate, it can easily be disassembled and moved around. It also has a feature that makes it easy to switch between stapling modes without the fear of staple jamming.
SPECIFICATIONS OF THE RAYSON SH-04G HEAVY DUTY STAPLER
The specifications of this stapling device are highlighted below:
Item Size:
Height: 60cm
Width: 20cm
Thickness: 49cm
The size of this stapling device makes it fit into what we could call a mobile heavy-duty stapler because its size makes it easy to move around.
Appearance
The Rayson SH-04G heavy duty stapler is made from a metallic body and comes in a black and blue design. The metallic body of this stapling machine makes it durable and resistant to specific operational distresses.
Stapling Capacity
Flat stapling (Arbitrary): 60 sheets of 20 lb sheets at a time
Saddle Stapling (Max. A3 folded): 30 sheets of 20 lb sheets at a time
Power Source
Manual
Market rates
The SH-04G heavy-duty stapler can be ordered on the Rayson website platform, or from major stationary outfits globally.
APPLICATIONS OF THE RAYSON SH-04G HEAVY DUTY STAPLER
Useful for office applications
Document stapling
Thin wood plate stapling
Carpet and cloth stapling
Booklets stapling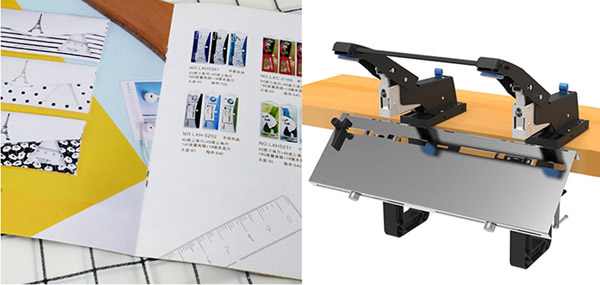 Originally published 12 Jun 2020, updated 12 Jun 2020.