Acquiring a good and efficient laminating machine is the best way to ensure your documents stay protected. A high-quality lamination will actually give you ample time to maintain your documents especially those that are frequently used. The LM-330iD laminator from RAYSON ELECTRICAL MFG.LTD is an amazing pouch laminating machine and its efficiency is just like that of the electric stapler. This laminator is an A4 class laminator which produces high-quality lamination. The lamination output of this machine is usually so durable and once done your protected document will stay intact for a very long period of time.
This machine has several other amazing features which make it be one of the best pouch laminating machines in the market. This LM-330iD laminator is so simple to use and you will not experience any difficulties. This will actually save you a lot of time as you will spend more time laminating your documents rather than learning how to use it. This definitely translates into larger work output. The laminator LM-330iD uses an electric power supply just like the electric stapler.
All you have to do when you want to use this machine is to plug in and turn on the laminator, adjust the temperature according to your preference and type of document you are working on and wait for it to warm up and then finally run your document through inside a thermal laminating pouch and you either use or not use a carrier. Having the laminator LM-330iD from will make you not worry about the piling up of work due to its high productivity. What is so fascinating about this laminating machine is its ability to handle huge workloads continuously without going off. This is mainly achieved because it has independently operated "on" and "motor" switches which enable it to be outstand-by mode. Moreover, the warm-up of this machine is so fast (two minutes) and this also contributes to saving time. The LM-330iD model is so flexible and you can work on a variety of documents. You can laminate various sizes of documents ranging up to 330mm wide and the product will be compatible with letter-size, business-card-size, and photo-size papers.
This laminator is also flexible and allows you to work from anywhere including your home and office. Well, at least you are now aware of one of the best laminators out there that you can acquire if you need to preserve your documents in a beautiful and professional way.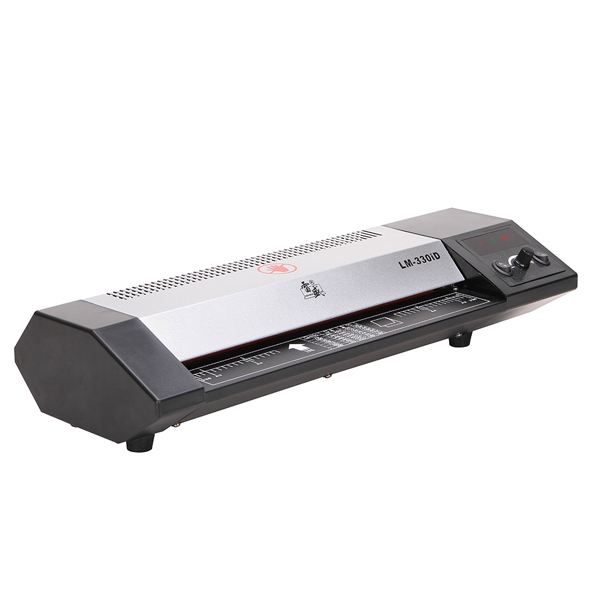 Originally published 06 Aug 2019, updated 06 Aug 2019.