Do you want to add beautiful corners that have a professional look to your documents, business cards,covers and other wide range of imprinted materials? Well, we got you on this you should not have any reason to worry.All you need to do is to acquire the CR-01 corner rounder from RAYSON Electrical MFG.LTD. This is just the best corner rounder that will take care of all your needs. This model has exemplary features that enable it to do a fantastic job. This model comes in dimensions of 0.24″ x 0.14″ x 0.39″ and a weight. It has fillet radius of R6 , R10 ,R3.5.
We all look for quality when acquiring a new product. We always need a machine that can serve us so well without any complications of being damaged or needing repairs each and every time. It is usually so economical having a product that is durable or rather a heavy duty product. The CR-01 corner rounder is the perfect example of such a product. This model is constructed using hardened steel cutting dies which are suitable for all corner rounding activities including the cutting of PVC and ABS plastic materials, foam core, booklets, magnet sheets, paper cardboards, pads, aluminum sheets among many other items. The high-quality machine is more advanced as both of its cutting blades (top and bottom cutting blades) are made of steel. This is advancement is only found in this model from RAYSON ELECTRIC MFG.LTD .Clearly, this is a strong machine and its developer did not want to take any chances when it came to durability. This feature makes it be strong and versatile to work on all materials.
The stability of this model is also well taken care of and you should not have any fears while using it. The strong and heavy metal base ensures that this machine always stable while cutting your sheets. Furthermore, it has been fitted with an inbuilt scrap bin which stores all the unwanted materials which mainly result from the cutting process. It is obvious that no one wants a complicated machine that will give you a headache and waste a lot of time because you do not know how to use it. This model is so simple to use and does not need any expertise. The "drop-in" design has been simplified and this ensures that die changing processes are quick. It also has a long handle which is based on the leveraged principle to ensure that the cutting process is so simple and you do not waste a lot of energy on it. This model has also a good angle of the cut line and this enables the papers to remain in fixed position mostly if they are double sided.
This is such a versatile corner rounder and you should not hesitate to acquire it if you want your documents to be presentable and of high quality. This machine can be used in many places including high-quality printing companies, typing and photocopying shops, and high-quality banner processing factories and even in wedding and event companies. This machine is so long lasting just like any kind of stapler from RAYSON Electrical MFG.LTD. and acquiring can just be one of the best decisions you can ever make.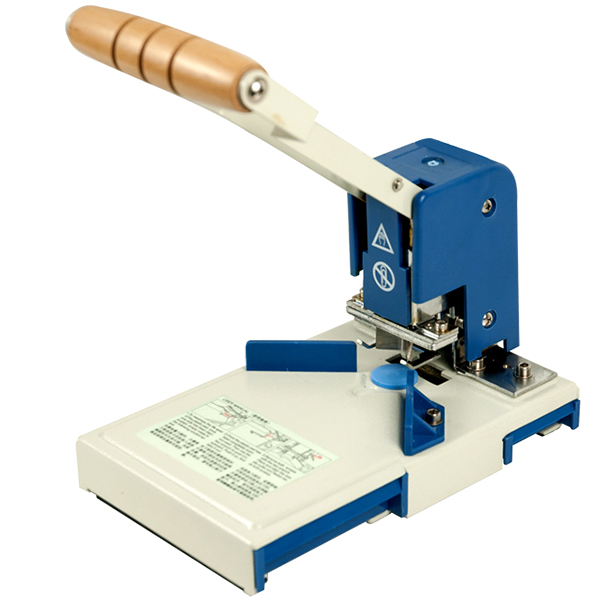 Originally published 11 Aug 2019, updated 11 Aug 2019.