When it comes to binding a magazine or book, you can use one among the several existing techniques out there. However, saddle stitching appears to be one of the preferred methods, particularly in the printing industry. This case involves gathering pages together, folding, and then stapling them together along the folded crease. The staples pass from the outer part of the pages or book and clinch between the pages at the center. In case you are wondering which machine can do all that, then the stapler SH-04G is the tool of choice. Here's why?
Features that Set the SH-04G Apart
First, this high-quality machine can allow you to flat staple 60 sheets of 80gsm paper. You can also use it to saddle staple a whopping 30 sheets of 20lb paper at one go. Thanks to its 2 in 1 stapling mode, switching from flat to saddle stapling is easy. The machine's dual stapler design allows you to boost your work efficiency, as you can get things done at one place/point. What's more, expect to get a machine that has a retractable design, preventing you from getting stuck when operating the machine. Its handle also has a non-slip design for a smooth stapling process.
The SH-04G features a portable design, which makes it convenient for working in a temporary working environment. Furthermore, both the machine's base and initial core feature an alloy die casting construction, which makes them strong and dimensionally stable. This high-quality, solid material not only allows the machine to serve you for a long time but also deal with a heavy workload. For this reason, you can use the Rayson stapler SH-04G in businesses, offices, or places where the stapling of leather soft plastic, cloth, thin wood plate, carpet, documents, and booklets among other items is required.
To prevent the machine from sliding when using it, the SH-04G comes with a clip table design for fastening onto your work area for additional stability when working. Aside from being easy to secure on your working desk or table, it comes with side stoppers that allow even distribution of staples on the back of the book. Furthermore, the machine has an unlimited flat stapling size with up to 0.24 inches or 6-millimeter stapling thickness. When using this stapler, it is advisable that you use various staple sizes, including 24/10, 24/8, 24/6, 23/10, 23/8, 23/6. Luckily, Rayson packs the SH-04G with 3 packets of 23/6 staples.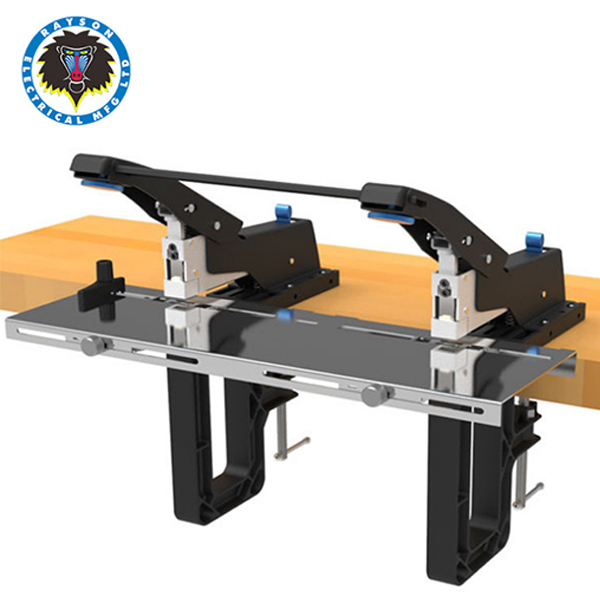 Originally published 28 Aug 2019, updated 28 Aug 2019.