Binding has been one of the most common activity done in institution,companies and offices.Holding together of booklet have been a regular routine to most companies especially the book publishing companies.A binding machine needs some knowledge and skills when handling and working with it.The invention of a binder was done in 1895 but it was not fully used to bind books.In 1931 binding of books became successful when a German publisher,Albatross Books produced a final copy of paperbacks which became the first perfect binding.After the use of binding machine for several years,this led to the invention of different machines used in binding.Some of these types are;comb binding,wire,thermal,Tape,strip and Saddle stitching binding machines.
Rayson financial binding machine CD-400 is made of a metal base that provides strong stability to the machine.Financial Binding Machine CD-400 is made with core axis within its structure.This product comes with an Ergonomic arm that makes binding simple and provides efficiency when operating with the machine.The arms have also been made with an elegant shape that provides a nice and comfortable grip while binding.Manual financial binding machine CD-400 is a made with a heavy duty metal that gives it power to bind documents with 40 mm thickness.For manual binding work financial binding machine CD-400 is all what you need in your working place as it gives you an ultra-high and strong binding performance.It is also made with pressure reverting system which is made professionally and mechanically strong hence providing a long life service. Having an experience with this type of binder, it gives one a know how in what is required to produce a stylish and quality final product in binding.
Manual machines have been in use even to the present life.To get neat and quality services,the products of Rayson are all what you are missing in your working place.These machines such as staplers,binders and laminators have been efficient and reliable in most working places and they have never been reported to have frequent defects to anyone operating with them.stapler is Rayson operating device but differs with financial binding machine CD-400 from their use and structure.After getting to learn the abilities of Rayson CD-400 Financial Binding Machine make haste and purchase one to your firm,institution or office.Enjoy the quality service provided by this device.It's the most ideal choice one wouldn't miss to have around.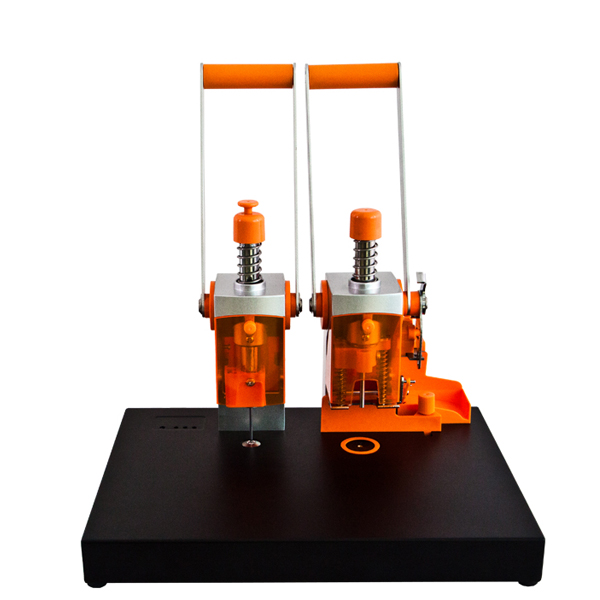 Originally published 25 Sep 2019, updated 25 Sep 2019.