Whether you need brochures, booklets, or anything that requires ideal folding, you can use a creasing machine to offer your documents a look that is professional and glossy. There are several choices for these machines depending on someone's preferences. However, you can be sure that not all the machines will solve exactly solve your problems. This is usually a very sensitive job that requires high-quality machines just like the Rayson CM-480 creasing machine. This model was created with so many amazing features that make it be ranked among the best creasing machines in the market.
Acquiring the CM-480 model will make you forget about acquiring another creasing machine. This is because of the long service that it will provide to you. This model is constructed using a heavy-duty steel base and this is a feature that enhances its durability. The durability of this model is the same as that of the Rayson stapler.
This model has also an excellent paper holder for holding curly paper neatly and an adjustable backstop that contains a lock for holding the paper in the required position. This ensures that your documents remain neat and professional during the creasing process. We all know the kind of confidence that documents with a professional look create. Well if you want to experience this then you should consider acquiring the Rayson CM-480 creasing machine. Another amazing feature that this machine has is its flexibility or its multipurpose nature.
This model can work on a variety of items including card covers, high gloss covers, book covers, thick covers, menus, and invitations. Its flexibility can further be described by its ability to be used in a variety of places. For instance, this machine can be used in printing places, skilled service providers, and offices and for personal use. It is quite obvious that no one wants to acquire a machine that is so complicated. This is a feature that the designer of the CM-480 model had in mind. This machine is so simple to use and one does not need to be an expert to operate it. Furthermore, its indentation lines are very conspicuous, unique and elegant. The speed of this machine is also good and you won't have to spend a lot of time on one task. The Rayson CM-480 model can crease 7 sheets at once. Well, if you need an excellent creasing job done then you should consider the Rayson CM-480 creasing machine.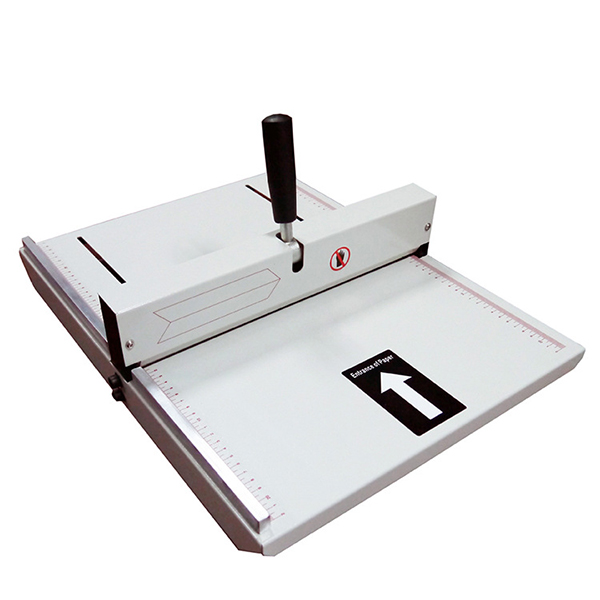 Originally published 12 Sep 2019, updated 12 Sep 2019.