Rayson Heavy Duty Stapler allows the paper to be easily stapled along the spine. So you can create booklets, pamphlets, reports, documents, leather soft plastic, thin wood plate, carpet, cloth, and much more. It acts as a switch stapler and can be transitioned from flat to saddle stapling with only a few adjustments. Using this Heavy-duty stapler you can opt for saddle stapling and staple together round 30 sheets at a time. This heavy-duty stapler is a high quality, durable metal clip desk stapler. It is ideal for any office work, or for DIYers who enjoy making booklets or documents.
By using this switch stapler you can easily staple a stack of sheets by placing it on the corner or edge of the stack. It will place staples in the spine of a folded stack of pages and will bind your pages into a booklet simply by stapling the spines.
It is recommended to use staples 23/6 23/8 23/10 or 24/6 for this model. It originally comes with 3 packs set of 23/6 staples included especially for a heavy-duty stapler. The double-ended design offers double work efficiency.
For saddle stapling with the Rayson Heavy Duty Stapler SH-04G just pull out the slot and load it with the staples. Switch to the saddle stapling mode. Adjust the margin or the side position of the sheets to be stapled. Lastly, push the handle down manually and get stapling.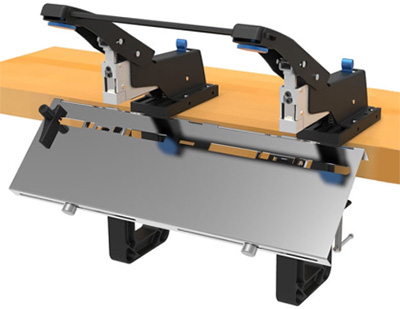 Originally published 12 May 2020, updated 12 May 2020.