A heavy duty stapler can take on a tremendous amount of workload when compared to the ordinary stapler. The heavy duty staple choice can, however, hinder or boost the operation of any heavy duty stapler. We will highlight some of the factors that should be considered in choosing a staple for a heavy duty stapler in the following lines. Before we go on, however, it would be prudent to let you know that Rayson is one of the most notable names in the heavy duty stapler making industry globally. Rayson has all kinds of heavy duty staplers, and they all have amazing designs and operation mechanisms. It is best to go for a Rayson heavy duty stapler brand.
Here are some of the factors that you should consider in choosing staples for your heavy duty stapler:
• The Stapler capacity
Although a heavy duty stapler will typically do more than the ordinary stapler, it is still not completely infallible. Some heavy duty staplers can staple only fifty sheets at maximum capacity, while some can staple as much as a hundred sheets. Choosing staples for heavy duty staplers should be based; first before all, on the capacity of the stapler.
• The Stapled material size
Sometimes, the heavy duty stapler can take on large chunks of papers, but the material you desire to staple is not as bulky; this should also be put into consideration when choosing a staple for such staple activities.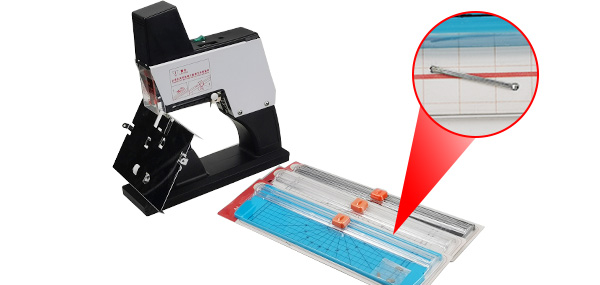 Originally published 02 Sep 2020, updated 02 Sep 2020.