If you need to bind your documents regularly with a coil binding machine, then you would like to find easier ways to tie your documents.
The coil binding machines come with several operational functions. Among them, the electric coil binding machine or other binding method like heavy duty stapler can be efficient way to bind your documents, letter, business proposals, annual reports, company presentations or files automatically and regularly
The Time Saver
You can save your time, and complete more tasks within a short time with an electric coil binding machine.
It electronically inserts coil binding spines and works as an efficient document binder. Besides, it works faster than the manual process and operation.
Easy to Use
An electric coil binding machine is easy to use, and you can punch up to 15 sheets of paper at a time. It will help you to bind multiple documents with ease.
It will provide a stylish finish and present your workbooks, handbooks, documents with an elegant look.
In this category,RAYSON electric coil binding machine is ideal for use in office environments.
PD-1501 spiral binding machine comes with an oiled cutting blade for protecting the punch die away from rusting.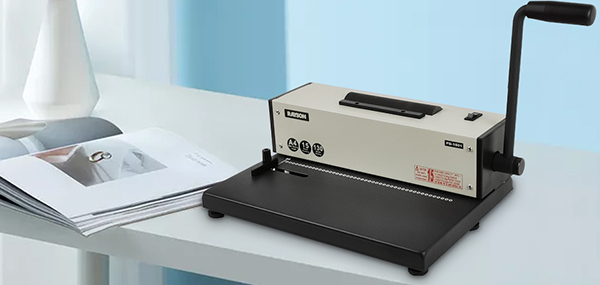 Originally published 18 Aug 2020, updated 18 Aug 2020.