The colorful life has brought us many unforgettable memories, in order to keep these photos that record many precious moments for a long time, people usually use laminator to keep these photos, but the rollers will accumulate many glue after the laminator has been used for a while , this is because the glue inside will melt after the laminating film heated, the pressure of the rollers will cause the glue to overflow to the rollers during the using, the glue will dries up and becomes hard, so that the surface of the roller is uneven, and it makes the surface of the film also uneven during laminating it, In addition, the glue on the rollers will be more sticky after heating, it is easy to roll up the film and roll it onto the heating parts during use, make it burnt, Therefore, we must to clean the rollers regularly after using the laminator.
Caution: Make it sure that the machine be unplug from power socket before any clearing process
Supply
Alcohol
Tools
Scouring pad, Phillips screwdriver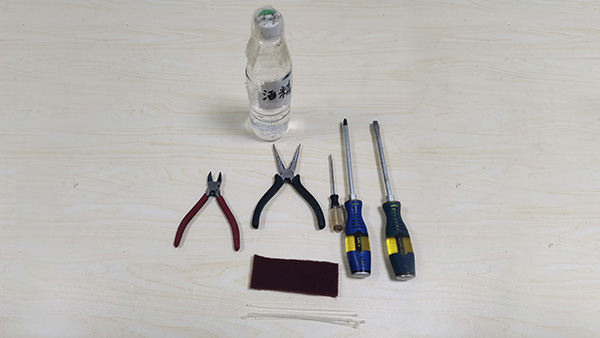 Method
1. Use the Phillips screwdriver to unscrew and take off the top cover.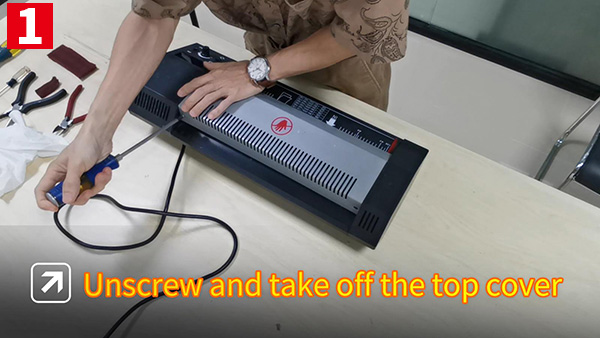 2. Same to take off the front cover.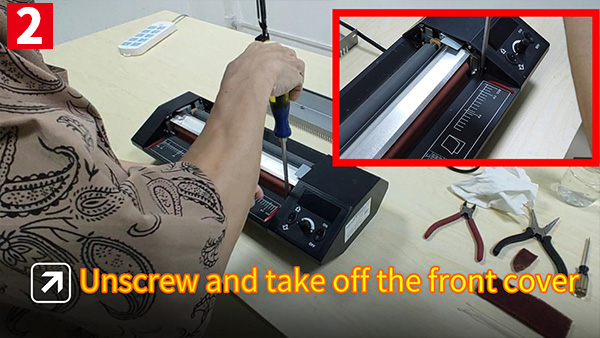 3. Take off the thermistor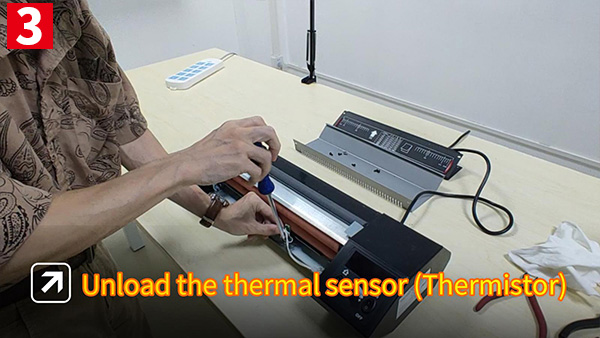 4. Dip the alcohol in scouring pad to scrub the surface of the rollers, press the back button, and turn around the rollers until the surface is clean.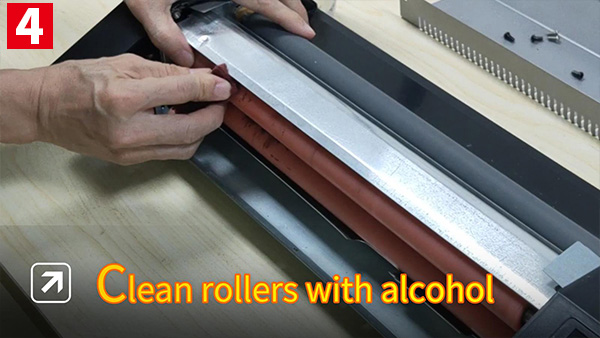 5. Install the thermistor, please noted that the thermistor must be pressed tightly on the rollers.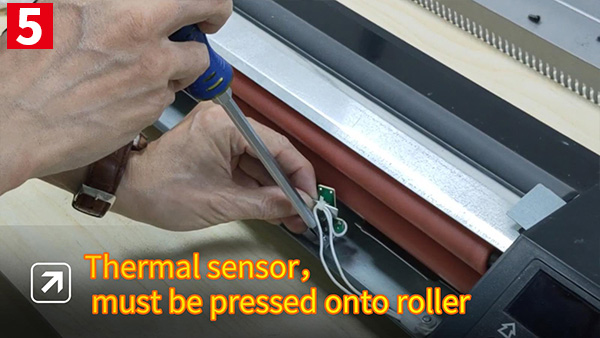 6. Install the all covers, clear done.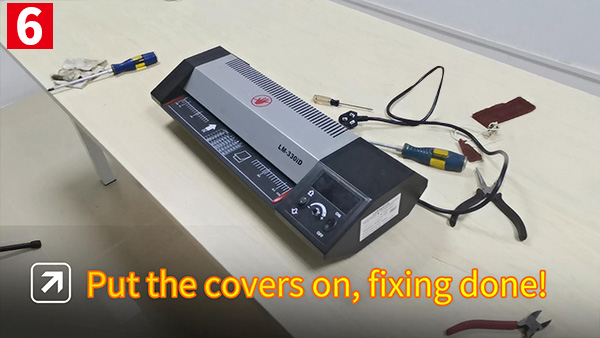 Originally published 07 Aug 2020, updated 07 Aug 2020.