It is quite clear that sometimes binding can be a very hectic job especially when you want a more professional look. This implies that you need quality materials so as to meet your objectives. Well, you definitely have every reason not worry about binding anymore and be confident because the A4 Leather grain Binding Covers have got you sorted. These binding covers never disappoint. These covers actually portray a very unique, beautiful appearance and actually give you the experience of real leather.
These are high-quality covers made from a high-quality wood pulp band several other recycled materials. It is normal for everyone to prefer a more durable commodity. Durability actually means that you will have to incur fewer costs as you will not need to go the market more often trying to replace your worn out commodity. This is exactly what you will experience when you acquire the A4 Leather grain Binding Covers. These covers are extremely hard and sturdy and this enables you to use them for a very long period. Furthermore, they have more amazing features that ensure there is an element of professionalism in your work. These covers actually have a variety of color features that enable your reports to appear elegant and do not fade easily.
You actually have a variety of colors you can choose depending on your preferences as they come in a range of 14 different colors. Opting for these covers means that you will not lack what to carry home as you will definitely like one or two colors or even more. Each selected color has also an option of a pre-punches front window so as to display your title page just below the page. These covers are ideal for any binding styles with wire binding and comb binding not being an exception. You will, therefore, have a variety of options and this will make you have numerous ideas on how to make your work unique. Moreover, you can use any kind of stapler when dealing with these high-quality covers.A4 Leather grain Binding Covers are also eco-friendly and this gives assurance of not contaminating the environment in any way or experiencing any health risks.
You should therefore not hesitate to acquire the A4 Leather grain high-quality Binding Covers if you need a nice job done. They are among the best leather binding covers in the market that will perfectly serve you.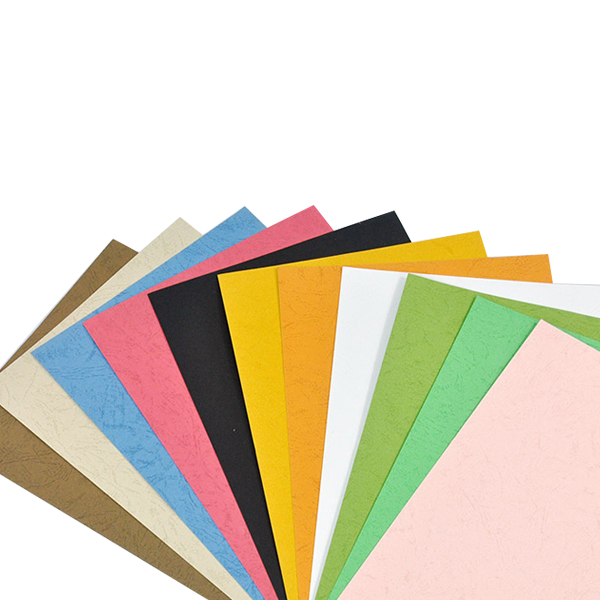 Originally published 02 Aug 2019, updated 02 Aug 2019.