Contrary to the popular myth, the paper is still very much alive, just like the usage of stapler will never come to an end. Displays are rarely read; they are mostly scanned by people. Eyeballs prefer paper over screens for studying. Screens are far better for images and video. That is the reason why a binding machine has a function in the office.
Therefore, here are the best eight uses of a binding machine for your company:
1.Internal Business Plans
Good entrepreneurial companies know the importance of a business plan. If you wish to handle a marketplace or opportunity, you're going to need a plan. A binding machine can help with creating the custom business plan record that becomes the working document to implement those ideas.
2.External Business Plans
Have to borrow money? Need to boost financing? Prospective investors will need a business plan. Just like other prospects, you are selling yourself. Your investors can see you as placing the proper attention if you set the attention into your business strategy. A binding machine will help you present well.
3.Tax Settlements
A natural usage for the binding machines is the preparation of taxation returns. If they should be shared, keeping an organized record of your tax returns is a must.
4.Operational Handbook
To back the Company Overview, every company with workers ought to possess a practical guide. Part of the task of management is to communicate with workers on expectations, procedure, and process for delivering solutions or merchandise. A binding machine enables on-demand finishing for each new employee you bring in the business.
5.Company Overviews
Each company that has workers should have a firm overview. After all, you created a company for a reason, and those reasons ought to be accounted for your employees.
6.Prospect Proposals
Are you currently competing against other businesses for more customers? You're. Regardless of the things prospects state, the presentation says a good deal about the business they are going to choose. The company with the material does not win. The firm, with a great presentation, most frequently does. Find the binding machine which will help your proposal material look like a million dollars one and separate you from the rest.
7.Presentations
Do you want to place a fast presentation together for prospects, investors, or customers? A machine can help you pull it all together, and that is the binding machine. This machine comes in handy in a situation whereby you will need a customized presentation by building a custom presentation or binding a presentation.
8.Fast Brochures/Leave Behind
Different by a presentation, a quick brochure or leave behind enables you to create generic brochures that can be used at your trade show booth, sales telephone, or front desk. With the right method that is binding, it can look without costing tens of thousands to create, amazing.
Now, more and more people will choose binding machine because they have so many features.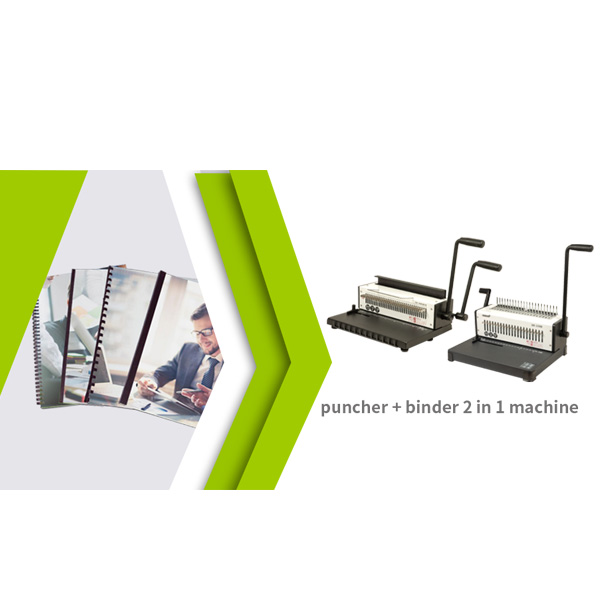 Originally published 21 Aug 2019, updated 21 Aug 2019.