A wire binding machine is must-have office equipment that is used to secure important papers together in a presentable way. It is used to bind together office reports, colorful presentations, marketing materials, sales collaterals, quote information for customers, and any other important documents that need to be secured together.
Having a wire binding machine handy in an office will greatly improve its presentation of documents, organization of documents, and save time and money.
Wire binding is one of the most presentable ways to bind your documents. The booklet bound with this machine can be opened flat on a desk or even rotated 360 degrees so that a paper can be closed in on itself. This makes it very easy to read and study the papers bound.
Wire binding machines give your documents a very sleek and well-defined look while also making it very easy to bind them with electrical or manual punching.
Wire binding machines have three different punching formats – 3:1, 2:1, and the Spiral-O format. The 3:1 means three holes per inch, 2:1 refers to two holes per inch and the Spiral-O format uses 19 holes.
Rayson Electrical Mfg. Ltd is the largest manufacturer of office equipment in China. While they are globally renowned for their heavy duty stapler, they have a wide range of wire binding machines that will make a good addition in any office that needs a little help with their paperwork.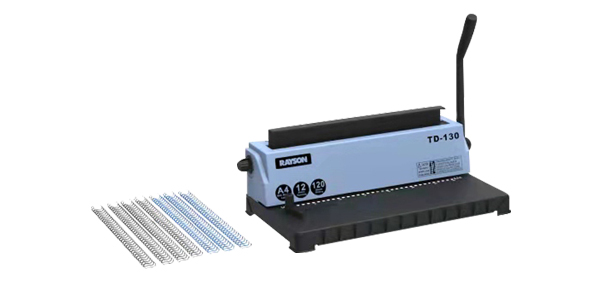 Originally published 11 Dec 2020, updated 11 Dec 2020.