A laminating machine is basically used to preserve and protect important documents, papers, and photos to prevent their wear and tear and make them last longer. These machines have several uses in offices, restaurants, homes, and schools. With a laminating machine available at your disposal, you can readily and easily laminate your important documents without leaving them unprotected.
Laminating machines have an important use in restaurants and cafes as well. For example, a restaurant may need to laminate their menu cards for their customers. They might also laminate recipe cards for their chefs.
Laminating machines are popularly used by teachers in schools and by homeschooling parents as well. Teachers can print and laminate sheets that can be used as a write-on sheet where they can write with a dry-erase marker.
Laminating machines also find important uses in the home – parents can laminate their children's precious photographs, report cards, certificates, scrapbook pages, or anything important that they would like to last forever.
To put it simply, if something is important and needs to be preserved and protected from wear and tear, it needs to be laminated – whether it's an office, home, or school.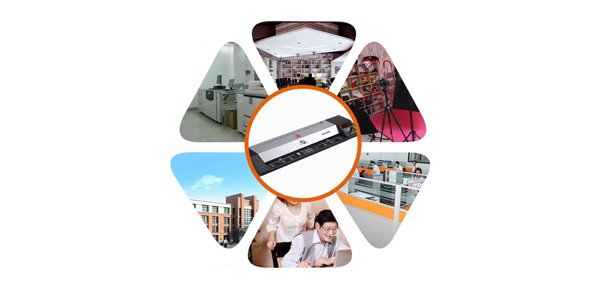 There are different types of laminating machines available including pouch laminators, cold roller laminators, and hot roller laminators. You need to choose a laminator wisely based on your usage and application.
Rayson Electrical Mfg Ltd is the largest office supplies manufacturer in China. Apart from their popular heavy duty stapler, they have a wide range of laminating machines as well.
Originally published 28 Dec 2020, updated 28 Dec 2020.