In binding any documents, the use of a saddleheavy duty stapler is the most common, fastest, and easiest technique used by various offices today. Heavy duty staplers are usually used in offices for faster binding of large stacks of documents, up to a hundred or more pages of papers, to keep them organized.
The use of heavy duty staplers has a lot of advantages and some these are the following:
• Can file a great number of pages
- You can staple multiple sheets of papers or documents in one to make sure that your important files are properly secured.
• Staples fabrics or any flexible materials
- Aside from filing or binding documents, a heavy duty stapler is also ideally used for stapling fabric or plastic materials together for convenience and ease of work.
• Easy to use
- Using the heavy duty staplers is very easy because it is user friendly and its result always gives a perfect staple all the time resulting to a professional finish to whatever document you are binding.
Aside from those advantages, you should also get to be familiarized with the two types of heavy duty staplers:
1. Manual heavy duty stapler – can staple multiple pages of documents but will require you to use some physical strength to staple the papers. This type of heavy duty stapler is only recommended in offices that do not need a lot of binding as this tool can be exhausting to use.
2. Electric heavy duty stapler – ideal for long-lasting because the stapler has a built-in motor inside that will drive the staple wires into the paper. This type of stapler is more costly compared to the manual type but using this is easier and faster. Hence, an ideal type of stapler for companies who use staplers most of the time.
So, you have to secure a saddle heavy duty stapler in your office now because this is the tool that will really help you in organizing your important documents.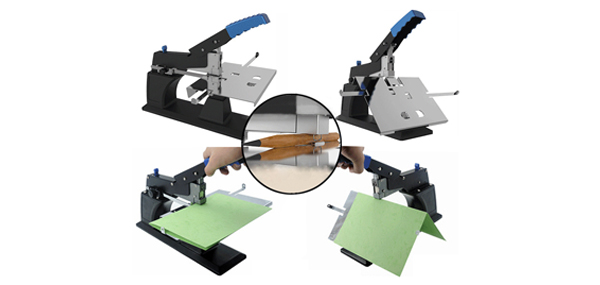 Originally published 21 Dec 2020, updated 21 Dec 2020.