I once saw a piece of text written by a netizen on a web page. Actually, it was also a question of jammed nail: "remember that the stapler used in childhood is very thick, it can be booked. Now the stapler is used to staple two paper for four times. I am going crazy. If the thickness is not set, it may be the quality of the nails. The two sheets of paper will be jammed. It must be the reason for the stapler. Do you have any staples that are easy to use? Can you recommend one to me ?what nails should I buy? By the way, we have bought many staples in our office. There are no staples without jammed nail,the nail is normal. I have a good temperament. I can't stand it. What can I do if you don't come here to ask? I mean the most common stapler. I can't say the model. " Even two pieces of paper can't be ordered well. This must be the quality problem of the stapler. Have you ever been bothered by such pins? Do you know why the pin is stuck? Have you consulted someone? Did it all work out in the end?
A customer once left a message to me, saying that he thought it was a bad stapler that could be used as a jammed nail. He basically used about ten pieces of paper for his office work. The brand in the regular store is good. If he bought a stapler that is not easy to use, he would replace the stapler in the regular store. It must be easy to use. But I told him that the stapler didn't mean that ten pieces of paper would be stapled, but because you didn't operate according to the product manual. Generally speaking, the stapler can't order more paper than the specification, which can be lower than the stapling capacity of the paper. If you don't read the manual, you will naturally make a wrong operation, which will cause your stapler to get jammed. The customer who just left this message thinks highly of the brand. Why? In fact, it is easy to understand the customer's mind that brand means quality. A brand will not destroy its reputation or even its own interests in order to do a single business. A brand is also afraid of bad reviews. A bad review may lead to the closing of this store or other customers no longer buying this product. When you buy Rayson's products, you will be surprised at the magic of the brand and products.
Another customer said that he wanted to buy a stapler, but he didn't know what to buy. He wanted to buy a stapler, which was labor-saving and easy to use, because they needed to bind a lot of documents in their office. He also said that one might not be enough, because they really had to bind a lot of things, and then he asked what kind of machine he could recommend. If it was easy to use, he would continue to buy it. Then I recommended a popular electric stapler of Rayson to him. He was very happy with my recommendation, because he found it very easy to use when he went back and bought this product again. He also recommended a lot of friends to come to our online shop to buy it. They all left us five-star good comments and attached comments, so that many other customers saw it and bought this product. In fact, customer satisfaction is the driving force of our work, which can bring customers high-quality service, so we can go further and faster. Thank you again for your support.
There are many reasons for stapling: on the one hand, the quality of the nail you bought is not good, which causes the nail to deform and get jammed in the nail slot, or you take the wrong nail. The specification of the nail does not conform to the size of the stapler's jammed nail, which causes the nail to get stuck in the nail slot. On the other hand, it's the stapler. There are several problems with the stapler.
1.the quality of your stapler is not good. When you order two or three pieces of paper, there will be staples.
2.Stapler capacity is not enough, and you want to stapler more paper at one time to save your time, naturally there will be a phenomenon of stapling.
3.There are too many documents stapler by the stapler, and the service life will naturally become shorter. With the increasing strength of wear and tear, the probability of staples appearing on your stapler will also increase, which is an unavoidable problem.
4.The stapler is made of plastic, which will also cause you to spend a lot of effort when you press your hand down to drive nails. Moreover, because of the lack of strength, the nails are jammed in the jammed nail, which will make you spend more time to solve the problem of jammed nail.
5.Your strength is too big, the nail is deformed, and it will also be jammed nail. Many people say that why the strength is too big will also lead to it, which is easy to understand. The strength is too big, and in many cases, your strength is not right.,this can also cause a jammed nail.
At the end of the article, I would like to give a piece of advice to the customers who read this article. Are you still spending time browsing many web pages, browsing many online stores and offline shopping? Are you still struggling with which product or brand is better? I know you will still have a lot of doubts after reading this article. Not only on the issue of pin, but also on our website there are many English articles with professional explanations, product descriptions and product illustrations. I'm sure you won't find it boring, and you will solve the doubts in your heart in a happy reading. Of course, you find that no article can solve your problem. That's because the article is constantly updated. You can call us, and you can also email us. The information is on our website. You can find it right away. When we receive your phone call and receive your email, there will be professional people to guide you how to solve these orders I hope you can buy Rayson's products and recommend them to more people with the same needs.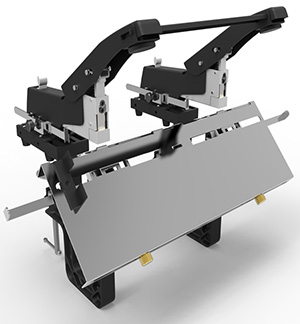 Originally published 01 Feb 2020, updated 01 Feb 2020.