Saddle stapler is a kind of Stapler, it also name Saddle Stitch Stapler or Heavy Duty Saddle Stapler. They are a bookbinding tool designed to insert staples into the spine (saddle) of folded printed matter such as booklets, catalogues, brochures, and manuals. As a booklet stapler, this tool is an office supply essential item!
A saddle stapler may also be used to staple fabric or other flexible material, as the material is bunched up inside the throat in order to reach the seam to be stapled. Most high-end photocopiers and digital production printers on the market have optional attached saddle stitch units that fold and staple booklets automatically.
To achieve saddle stapling collated sheets are draped over a Saddle-like apparatus during the stapling process, hence the name Saddle Stapling. This can be achieved with a saddle stapler. Other way of producing booklet is with a booklet maker which will staple and fold the sheets or an inexpensive way would be to use a long arm stapler.
Every office or house needs a regular stapler for simple binding. But sometimes they often do not work as intended. You press down on the stapler, and no staple comes out, or you get the staple to come out, but it doesn't have the force to go through the paper, or the staple buckles and gets stuck, forcing you to open the stapler up and try and unblock it. In this time what you need is a heavy-duty and durable stapler.
Heavy duty stapler comes with a lot of advantages:
1、Can staple through multiple sheets of paper.
2、Ideal for stapling through other materials such as fabric and plastic.
3、Take the work out of stapling multiple documents.
4、Can get a perfect staple every time and so on.
When it comes to heavy duty staplers, there are two main kinds: manual and electric. Then one you will need depends on the amount of paper you need to staple together and how often you need to staple. Let's take a look at why you may choose one over the other.
Manual heavy duty stapler
They can drive staples through a lot of pages but do require your physical strength to drive the staples through the stack of paper. They are better suited to small and infrequent use as could cause a strain if you are using it repetitively in a small period of time.
Electric heavy duty stapler
You can use these for Long-Lasting Used. With manual models, you are using your strength. With electric models, there is an included motor which drives the staples into the paper. They often come with the ability to load different lengths of staples, allowing you to drive staples through large stacks of paper. Electric staplers cost more than manual staplers, and use power to drive the staples, but make stapling easy and quicker for you.
Rayson brand has so many great manual or electric heavy duty stapler that you can be easy to start your projects. We recommend these two of Rayson staplers to be your bookbinding helper.
Rayson ST-105GT electric stapler
Flat stapling sheets: 40 sheets of 80g paper
Saddle stapling sheets: 30 sheets of 80g paper
Product features: Non-slip handle, dual-purpose riding/studded, 9-level pressure adjustable, fast binding.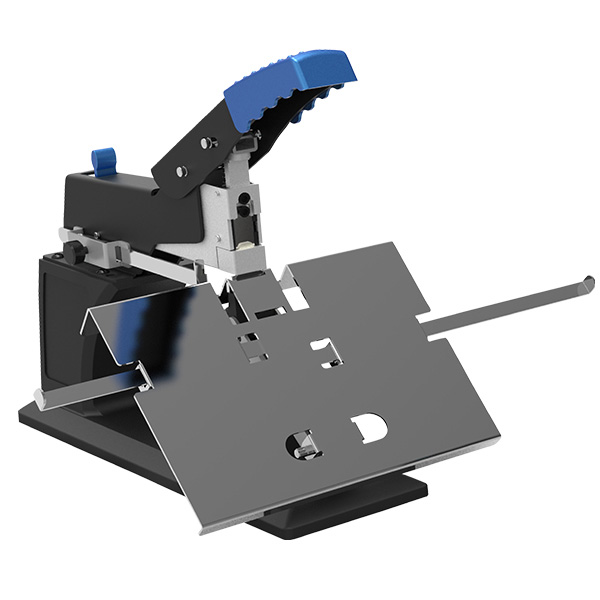 Rayson SH-03 manual stapler
Flat stapling sheets: 60 sheets of 80g paper
Saddle stapling sheets: 30 sheets of 80g paper
Product features: Non-slip handle, save effort mechanical structure, enable the labor save on long last using.
Originally published 19 Mar 2020, updated 19 Mar 2020.