The thermal binding is one of the best binding methods to get an elegant and professional document binding style.
With this efficient thermal binding machine, you can easily to binding your documents, files, presentations, papers, reports for professional and academic purposes.
A thermal binding machine works proficiently than a heavy duty stapler
Here are a few things about the thermal binding machine, and you should know these matters to understand this efficient binding method.
Document Capacity
The thermal binding machine comes with several sizes and capacities. You have to select the most suitable one regarding your needs.
Personal thermal binders are suited for small and medium-sized document binding manually at home.
On the contrary, a compact thermal binding machine can be a great solution for offices and businesses.
A high capacity thermal binder allows you to bind your documents in industrial grade.
Binding Cover
Choosing a thermal binding cover and getting the correct size is important.
Thermal binding covers contain built-in glue in the spine. Similarly, if you want to create a custom print on the cover, the accurate size and sufficient glue are very vital parts.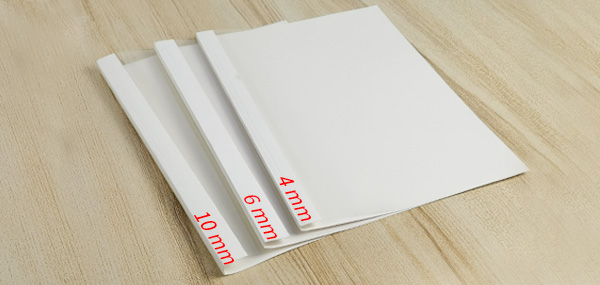 Efficiency
When choosing a thermal binding machine, ensure that it fits with your needs. Rayson Thermal Binding machines are effective for office, business, and personal purposes. It will protect your documents and provides an elegant look.
Originally published 05 Sep 2020, updated 05 Sep 2020.