Well you get the hint from the name right away really. A thermal binding machine uses heat to bind books. With the help of heated adhesive you can add covers to bind your documents, magazines, booklets etc. Rayson has brought you a diverse line of thermal binding machine. You can get the one depending on what it is you need binding.
Rayson WD-40A Thermal binding machineuses heat to bind books by using a powerful EVA adhesive. It creates professional looking books for you. A heavy-duty machine having the capacity to bind up to 400 sheets and 200 books every hour. An effective and easy process to bind both soft and hardcover thermal books. If you're tired of always punching and binding sheets together, then get this thermal binding machine for a change.
The Rayson WD-40A thermal binder is easier to use as compared to other ordinary binders. The adhesive used to seal the spine of the book gives a very clean finish. All you have to do is add adhesive to the spine of the cover. Insert your sheets in the correct size, and order. Add the desired cover and place the cover spine side down in the machine. Turn on the machine and get a professional looking document or book.
The WD-40A and WD-40S are both of the best thermal binding machines on the market, especially useful in environments where large print materials.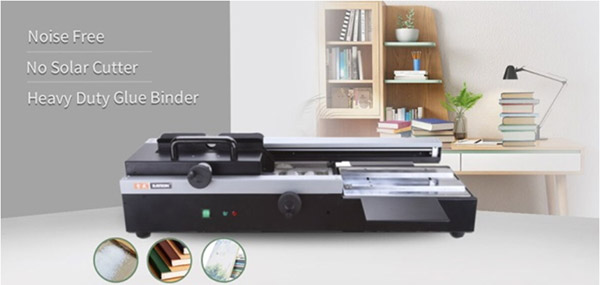 Originally published 29 May 2020, updated 29 May 2020.