A laminator is a small but tricky machine that will protect and enhance the quality of your documents and files.
If you laminate any document, it will get an elegant look, and you can present it vividly with complete protection. A laminated file ensures safety and durability even of an ordinary paper.
You can laminate different items and apply a laminator for versatile usage. We are presenting the most usable capabilities of a laminator machine in this writing.
In this sense, you can try the wide range of laminators and heavy duty stapler from Rayson
A laminator can be used for offices, agencies, commercial sectors, educational institutions, homes, and general purposes to protect your documents.
Laminator for Offices
At your office, you can laminate ID/membership cards, phone lists, checklists, reference sheets, inventory lists, presentation or report covers, awards, price lists, policies, etc.
Laminator for Agencies
You can laminate press clippings, sales and marketing sheets, event posters, banners, signature, instructions guide at an agency.
Laminator for Commercial Sectors
At your business, you can apply a laminator machine to laminate display papers, shop hours, menus, photos, maps, visitor guides, advertisement flyers, etc.
Laminator for Educational Institution
At schools, colleges, or universities, a laminator will help you to protect your documents and papers.
You can laminate learning sheets, school plans, notices, timetables, calendars, syllabus, charts, activities, mark sheets, ID cards.
Laminator for Homes and General Purposes
You can use a laminator like a heavy-duty stapler at your home.
You can protect your photos, chore lists, reading lists, banners, office, work schedules, artworks, and family mementos with a laminator machine.
Take the advantages of Rayson's latest laminating machine to secure your documents.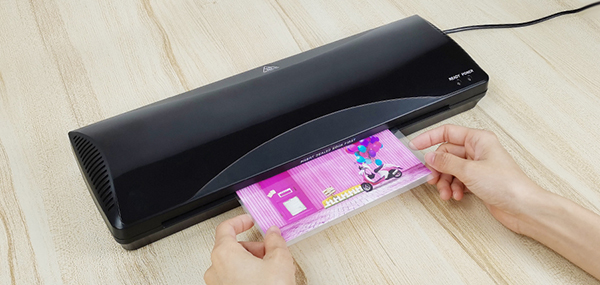 Sources:
1. The Many Uses of a Laminator! -- Sarah Jubb
Originally published 25 Aug 2020, updated 25 Aug 2020.