Selecting a laminating machine must be hassle-free and suit to your need. If you are searching for a laminator, then, you should know the types of laminating machines.
Generally, there are two types of laminator and two types of laminating methods:
Two types of laminator- Roll Laminators and Pouch Laminators; Two types of laminating methods - Cold Laminating and Hot Laminating.
Rayson produces all types of laminators and heavy duty stapler including other quality office products. On the contrary, the size and type of documents will help you to decide the type of the machine.
Roll Laminators: These are also called film laminators and they are suitable for larger organization and businesses. Roll laminators can laminate any size of documents and it comes with large film rolls. It can process documents singly, or serially with trimming option.
Pouch Laminators: Pouch laminators are smaller and more portable than roll laminators. It uses adhesive plastics pouches to encase documents. These are cheaper and suitable for individual or home.
You can consider Rayson Laminator LM-330ID, which is compatible with 10mil laminating pouches. It comes with a quick 3 minutes warm-up and compact design. Or Rayson Laminator LK4-320D, it is a well-organized laminating machine. It will make your document water and tear tight along with amazing looks.
Cold & Hot Laminating: Cold &Hot laminating use an entirely different technology which makes them portable and easy to use.
A cold laminator uses adhesive pressure instead of heat. It can provide a watertight sealing and help to prevent damage. So, the techniques of cold laminators are entirely different.
Hot lamination is the most common and durable lamination method and is generally preferred over cold lamination. Hot laminators use a heat-activated adhesive that is heated as it passes through the laminator.
In these sense, Rayson laminators are perfect for any home, school, or small office. The compact and stylish machine is great for photos, handouts or any creative laminating needs.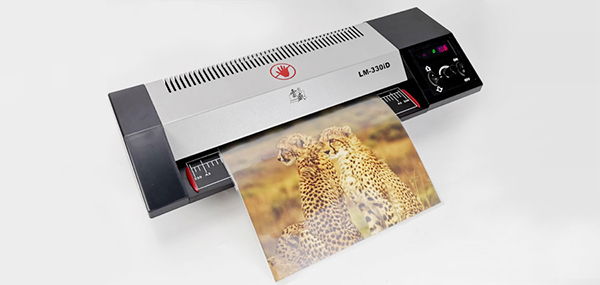 Originally published 25 Jul 2020, updated 25 Jul 2020.