Stapling and binding are two very different things. Although they both have the same purpose, but they use different methods and also produce different results. Both the activities hold their importance in everyday work. They can be troublesome if you do not have the right machines to work with. However, you have no reason to worry! Rayson offers you a line of both heavy duty staplers and thermal binding machines.
A heavy-duty stapler is used for massive stapling needs, as it rapidly staples a large number of sheets of paper. In addition some staplers come with two distinctive stapling modes. Firstly, a flat staple mode, with the help of flat Stapling around 60 sheets may be stapled at a time. Secondly, with saddle stapling as much as 30 sheets of paper at a time can be stapled.
Fast-paced workplaces need such remarkable heavy duty staplers for common use. These are simple to use and are manufactured from high quality metal. All of Rayson's heavy duty staplers are extremely sturdy and durable.
In comparison,thermal binding machines can easily bind up to 400 sheets of paper and around 200 books every hour. These machines use heat and adhesive to add covers to documents to make books. While staplers use staples, thermal binding machines use adhesive. Both have the same purpose of putting together paper sheets and forming books, documents, magazines, and booklets etc. They both are efficient, durable machines and are acknowledged for their remarkable performance.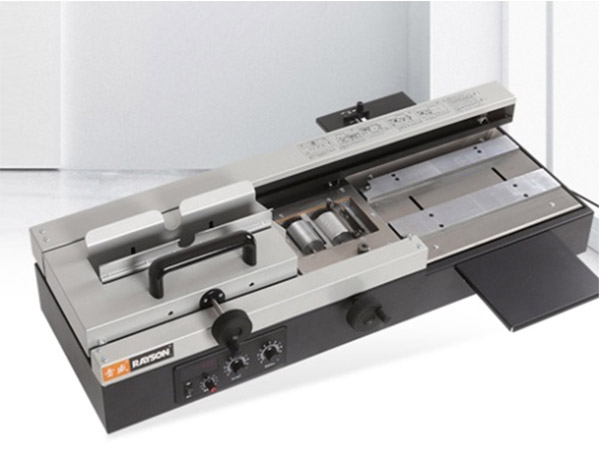 Originally published 28 May 2020, updated 28 May 2020.