When you need to bind a large number of documents or brochures, ordinary staplers cannot penetrate too thick and hard documents. Even if the quality of the staples is good, the stapler thrust is not strong enough to push out, stuck in the nail slot, causing damage to the stapler. If you want to complete the binding work, you must use a stapler. heavy duty stapler have much more binding power than ordinary staplers, and binding is more labor-saving and reduces the work intensity. Let's explain the heavy duty stapler in detail.
What is a heavy duty stapler? heavy duty stapler is an extension of ordinary stapler, ordinary stapler, binding capacity generally does not exceed 20 ordinary copy paper. More than 20 sheets of ordinary copy paper or hard cardboard, ordinary staplers are difficult to bind completely. However, the binding capacity of heavy duty stapler is usually greater than 100 sheets of ordinary copy paper or hard cardboard or even materials such as film and wood chips, which greatly exceeds that of ordinary staplers. The staples commonly used in heavy duty stapler are 23 / 6, 23 / 8, 23 / 10, 24 / 6. Such conventional staples are very easy to buy. heavy duty stapler meet the large binding needs of fast-paced workplaces and can firmly bind more than 100 sheets of paper, making them an excellent choice for frequent use in busy offices. Rayson heavy duty stapler has no too many complicated operations and is easy to use. Rayson heavy duty stapler, a heavy duty stapler with a back-boring design, does not block staples. The movement and base of the heavy duty stapler are made of alloy die-cast, metal structure, strong and durable. Press-type pop-up nail groove, simple and easy to operate. Compatible with common staples of multiple sizes. Flat nails riding nails can be switched freely and quickly. When you know something about heavy duty stapler, let's take a look at what a desk top heavy duty stapler is and what a clip type heavy duty stapler is. Let Rayson tell you what is the difference between desk top heavy duty stapler and clip type heavy duty stapler binding machines?
In the office, when working, you will need to bind some documents or brochures. Because of the frequent change of working position, the binding method of desk top heavy duty stapler can perfectly solve this problem. When you move to another location, you can take the desk top heavy duty stapler directly to the binding location you want to go to. And you want to bind on the work station and work directly on the desk top. This binding method saves a lot of time. The advantage of a desk top heavy duty stapler is that it can be moved around to meet the needs of your temporary operation. So what's so special about clamping clip type heavy duty stapler? When you use a desk top heavy duty stapler to bind, the following situations will occur: when you need to hold a very large object on the machine with both hands to bind, you will find that the desk top heavy duty stapler will often touch and move, which will not only cause damage to the machine, but also cause you to be unable to locate and bind accurately. So at this time, you very much need clip type heavy duty stapler. With such a heavy duty stapler, you can hold the machine in one place, no matter how big the object you need to bind, it will not touch and move the machine. The fixed clip type heavy duty stapler will make you feel very convenient and easy to bind. But the only drawback is that when you want to carry and move it as casually as a desk top heavy duty stapler, it is not so easy to do. You must remove the device of the machine and then go to a new station to re-fix the machine. Although this process is not difficult, it will take a certain amount of time. If there is a large demand for mobile binding, you can consider clip type heavy duty stapler.
This is the difference between a desk top and a clip type heavy duty stapler. You can buy it according to your needs. If you have enough money, you can consider buying both to meet your diverse binding needs. Finally, thank you for your support to Rayson.
Rayson is a trusted manufacturer, exporter and one of many suppliers of industrial products. Rayson integrates research and development, production and marketing. The main products include stapler, binding machine, laminator, paper shredder and accessories. The company has a total of more than 20 new and invention patents. Rayson has established a long-term cooperative relationship with a number of enterprises with strong strength, reasonable price and the best pre-sales and after-sales service. Rayson warmly welcomes new and old customers from all walks of life and colleagues to visit, inspect and discuss business. Thank you for your support.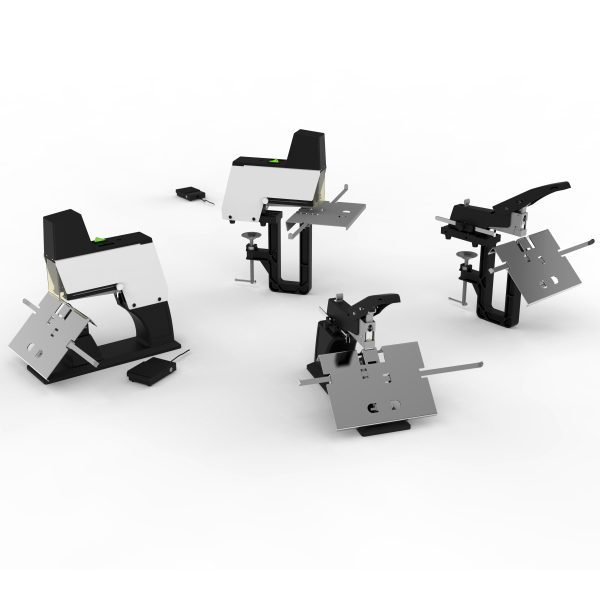 Originally published 18 Mar 2020, updated 18 Mar 2020.