A machine is a tool (or a device) which helps work processes to become seamless, there are many kinds of machines in the world today, and the binding machine is one of them.
A binding machine is one that serves the purpose of attaching items. Although staplers also serve the same goal of holding things together, their schematics are entirely different from each other.
A binding machine punches a hole typically in the materials (or items) that are to be attached and uses binding rings to hold them together. Binding machines come in handy, especially where a heavy duty stapler may not be able to suffice.
RAYSON WIRE BINDING MACHINE TD-1500B34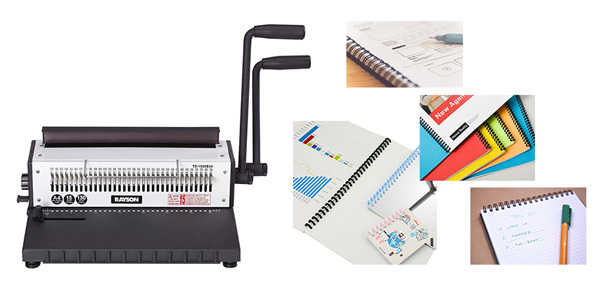 A wire binding machine is a type of binding machine that uses binding rings that allow a 360-degree material rotation after binding. This means the wire binding process allows the bound material to be opened and turned around the binding fulcrum.
Rayson is a name to watch out for in the production of heavy duty office equipment, such as heavy duty staplers, and binding machines. TD-1500B34 is one of the wire binding machines of the Rayson company, and this is a review of the product.
THE RAYSON TD-1500B34 WIRE BINDING MACHINE SPECIFICATIONS
BINDING CAPACITY
This wire binding machine has a binding capacity of one hundred and thirty (130) sheets, and it can punch as many as fifteen (15) sheets in a go. This binding capacity makes the Rayson TD-1500B34 one that serves a heavy duty purpose. Rayson TD-1500B34 wire binding machine can punch as many as 34 holes in A4 sized papers at once. After punching, In addition to binding with wire binding ring, which can be used with 6.4mm – 15.9mm ( 1/4"-5/8" ) wire-o binding spines. but also can bind a book or file with 3:1 pitch spiral binding coil on a desk (3:1 pitch means per inch has 3 holes) or 3:1 pitch click binding spines.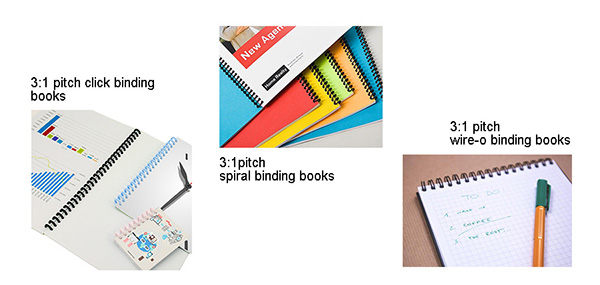 POWER SUPPLY REQUIREMENTS
TD-1500B34 operates on a manual power supply, so it works regardless of electric supply. With the ability to work irrespective of electric supply, this wire binding machine proves resourceful, especially in regions of the world where there is a dwindling supply of electric power.
BINDING ACCESSORIES
This machine can perform an all-in-one complete binding process in itself, as it can both punch and press sheets without the aid of another device.
This wire binding machine comes with a paper stopper and a wire specification knob, which makes the binding process a walkover. It also has a margin selector with which it can be adjusted to fit into various binding thicknesses.
MACHINE SIZE AND OUTLOOK
The Rayson TD-1500B34 wire binding machine size is another strong sale point of this machine, as it can easily be moved around without any hassles. This wire binding machine comes in a metallic black and white-colored body.
PRODUCT PRICE
On the Rayson official website, this wire binding machine goes for a price of $192.24. However, this binding machine is available in all of the following stores across various parts of the world:
APPLICATIONS OF THE RAYSON TD-1500B34 HEAVY DUTY WIRE BINDING MACHINE
• Small Office
• Paper binding
• Calendars
• Notebook binding
• Booklet binding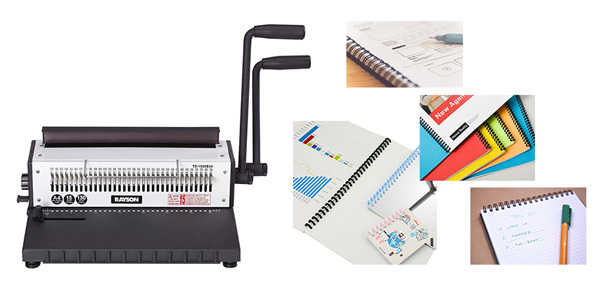 Originally published 06 Jul 2020, updated 06 Jul 2020.