If you often create brochures, catalogues, proposals, or other kinds of documents in your office and need to present them professionally, a thermal binding machine should be a must-have tool on your desktop.
A thermal binding machine uses thermal covers to bind your documents instead of using combs or wires. They are more cost effective, take less time to bind your documents, and give a very professional result.
But when it comes to buying the best thermal binding machine for your home or office, there are a few options out there.
The biggest factor you need to consider when choosing between different sizes and capacities of machines is your own requirement.
• How often do you need to bind documents in your office?
• How many papers do you usually need to bind?
If you find yourself laboring at the binding machine most of the day, creating documents for clients and other purposes, you need a large size, commercial-grade machine that gets the job done quickly also has higher capacity.
On the other hand, if you only need to bind documents once in a while, getting a personal sized thermal binding machine will be better and will help you save space in your office.
Rayson Stapler offers a range of office products including heavy duty stapler, thermal binding machine, among many others. We have a wide range of thermal binding machines to suit your needs and requirements.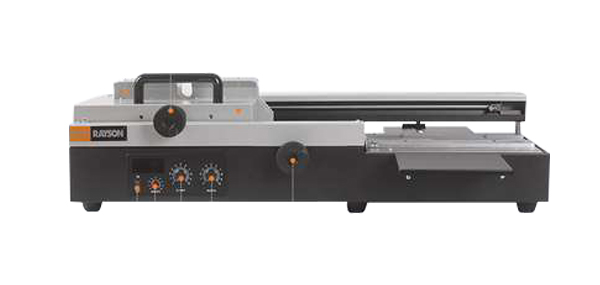 Originally published 19 Jan 2021, updated 19 Jan 2021.