If you want to present your documents or paper professionally and elegantly, a spiral binding machine will help you to do that in a hassle freeway.
A spiral binder uses a coil to keep your paper together, and it is an enduring way to tie a stack of paper.
To get the ultimate result and bind your documents easily, you have to use the best spiral binding machine.
A best spiral binding machine comes with attractive features, specifications, and durability. Like a heavy duty stapler, it will enable you to bind your documents securely.
The Best Spiral Binding Machine
In this review, we find the Rayson series Spiral Binder as the best spiral binding machine. After comparing the features and specifications, you notice the excellent bind quality of these devices.
It comes with a durable metal body and maximum binding capacity. The binder is easy to punch and capable of doing professional-looking binding at home or office.
So, you can pick this lightweight binder for completing your everyday binding tasks.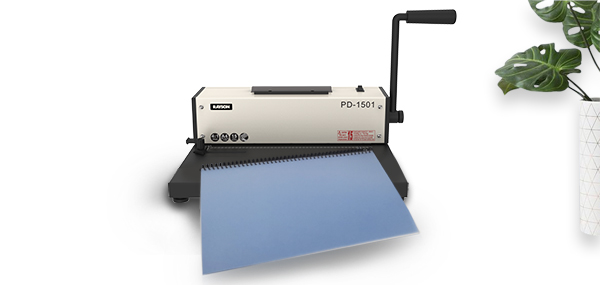 Sources:
1. Spiral binding -- Wikipedia
2. Coil binding -- Wikipedia
Originally published 08 Dec 2020, updated 08 Dec 2020.