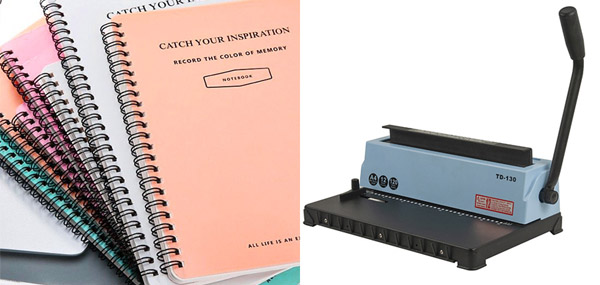 Binding machines are used to hold many items together (especially paper). Many kinds of binding machines exist today. A wire binding machine is one of the types of binding machines available today. Wire binding provides a unique kind of binding experience in that it allows bound materials to rotate to a 360 degrees'rate.
Rayson is one of the formidable makers of binding machines and heavy duty staplers in the world today. The Rayson TD-130 is one of the wire binding machines of this company.
OVERVIEW OF THE RAYSON TD-130 WIRE BINDING MACHINE
Rayson TD-130 is a wire binding machine produced by the Rayson company. With a binding capacity of one hundred and twenty (120) sheets and a punching capacity of twelve (12) sheets, the TD-130 wire binding produces professionally inclined documents through its binds.
The TD-130 wire binding machine has a range of margin adjustment options with which it helps the user of this machine navigate his/ her binding activities on this heavy duty wire binding machine. This device has a range of applications that make it relevant across a variety of niches.
This binding machine comes with durable metal construction which makes it a resilient one. It also has a waste bin at the base to keep waste paper from littering the environment during binding operations.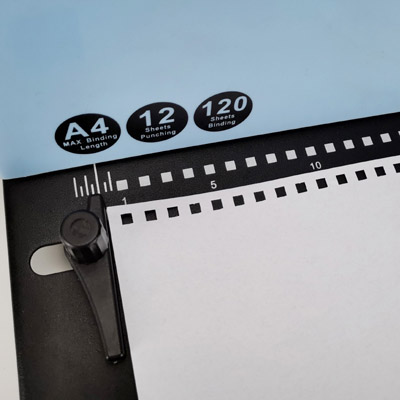 SPECIFICATIONS OF THE RAYSON TD-130 HEAVY DUTY BINDING MACHINE
The specifications of this binding machine are highlighted below:
◉ Size:
Height: 29cm
Width: 19cm
Thickness: 43cm
◉ Appearance
This binding machine is made from a metallic body and comes in blue and black colour.
◉ Binding Specifications
Number of holes: 34
12 sheets punching capacity
Max. Punching size: A4 sheets
Binds up to 120 Sheets
Binding rings: 14.3mm maximum size
◉ Power Source
Manual
APPLICATIONS OF THE RAYSON TD-130 HEAVY DUTY WIRE BINDING MACHINE
◉ Calendars
◉ Paper binding
◉ Notebook binding
◉ Booklet binding
◉ Office documents binding
Originally published 22 Jun 2020, updated 22 Jun 2020.