A binding machine is an important office machine that can help you to tie all the necessary documents and files.
You will find several benefits of purchasing a binding machine. Besides, it is also useful and advantageous like a heavy duty stapler.
An electric binding machine powered by electricity and comes with an electric coil loading system.
It will accurately create holes and maintain efficient speed when punching the document. The electric binding machine comes with an electric punch.
Why use an electric binding machine
If you have high binding requirements and regular work, then an electric binding machine will make your task easier. With a manual binding machine, sometimes you won't get the perfect result.
It will allow you to bind any commercial document and provide several options to tie a medium file.
Besides, you will get accuracy and efficiency with an electric binding machine. It will provide a professional look and bring an elegant style to your documents.
However, the customers who want superior quality and functionality, Rayson is regarded as one of the best electronic binding machines providers.
Rayson PD-1501 spiral binding machine with electric coil inserter is perfect for office, business, and home.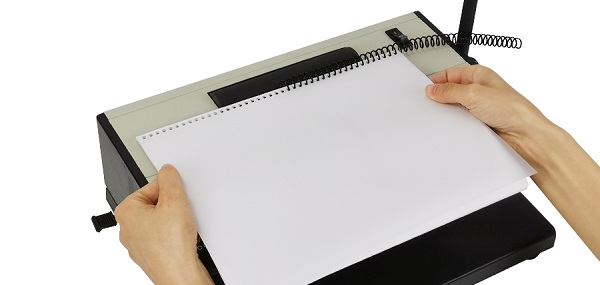 Originally published 01 Sep 2020, updated 01 Sep 2020.