Protecting your documents with the thermal binding machine is the easiest way of binding. The thermal binding uses heat to create a strong attachment with the glue that is included in the cover.
Similarly, you might ask yourself before selecting a binding cover, what is a thermal binding cover ?
Thermal binding covers included pre-applied adhesive into the spines that are heated in a compatible thermal binding machine to bind your document into the cover.
Thermal binding covers come with different styles and variety regarding their features and usage. In general, thermal binding covers are available in two categories, including paper and plastic.
Paper-Based Thermal Binding Covers
Paper-based binding covers are used to protect your documents and make them elegant in look. The color varieties of paper binding covers bring professional appearances for your documents.
Besides, there are several unique varieties of paper-based thermal binding covers available in the market.
The most popular types are leather grain pattern, linen wave, embossed linen pattern, twill ribbed pattern, and metallic covers with a unique design.
Plastic Thermal Binding Covers
Plastic binding covers for thermal binding machines are durable enough to confine your paper in an organized way.
Plastic covers are available in two categories. These are clear plastic and poly plastic.
Clear plastic covers offer a transparent binding process, and poly plastic covers allow you to add a crystal look to your documents or presentations.
A thermal binding will make your document polished, and this binding process is better than a heavy duty stapler.
You can present your document with the premium quality thermal binding covers from Rayson.
Rayson is the world-class manufacturer of thermal binding machines and accessories.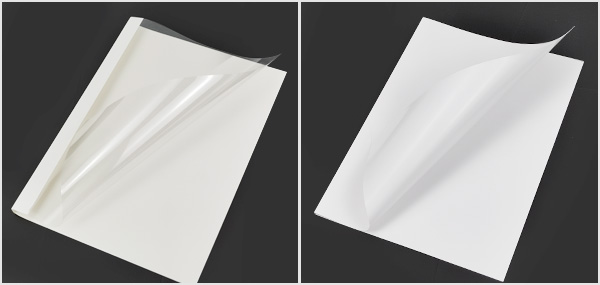 Originally published 08 Sep 2020, updated 08 Sep 2020.