Like a laminator and heavy duty stapler, a paper cutter is an essential office product. This device will speed up your daily cutting needs and enable you to make your paper organized./p>
Definition of paper cutter
A Paper cutter is a machine or device for cutting or trimming sheets of paper to required dimensions. It will enable you to shape the documents, papers, files, and photos.
While you are using scissors for cutting and shaping paper, a paper cutter will do the same thing but in large quantities. So, a paper cutter works to trim sheets of paper to a particular size.
You may use a paper cutter not only for sheets of paper but also for a wide range of paper thickness, including cardstock, cardboard, photographs, and many more.
On the contrary, there are several distinct categories of this useful office device. You can select the best one regarding your needs and work facilities.
International manufacturers produce a wide range of paper cutters for home, offices, and businesses. Rayson Electrical Mfg Ltd is one of the leading paper cutter manufacturers in the world.
Rayson Paper Cutter RC518A4 is one of the best devices that have compatibility for cutting any kind of papers, documents, and photos.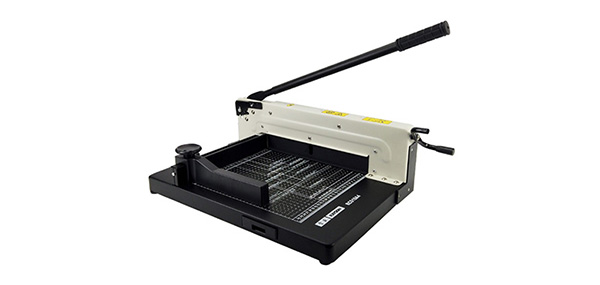 Sources:
1. Paper cutter -- Wikipedia
Originally published 26 Oct 2020, updated 26 Oct 2020.