Several home and office applications require the use of a stapler; however; however, there are limits to which an ordinary stapler can serve people's needs across different regions of the globe. The diversity of stapling needs is why several types of staplers in the market cater to stapler users' needs.
A double ended heavy duty stapler is one of the heavy duty stapler solutions invented to attend to a complex and unique kind of stapler need today. That is why it is not a common stapler. This kind of stapler, just as the name sounds is a stapler that has two openings for attaching materials. In other words, this kind of stapler can simultaneously staple two different materials at once. Excellent is not enough to describe this kind of stapler because it saves its user a lot of stress from consistently arranging and setting materials ready for stapling.
However, one must note that the Rayson brand is a major producer of heavy duty staplers in the world today, and Rayson has all kinds of staplers you can think of. It would therefore be wise to check out a Rayson stapler for your next heavy duty stapler purchase.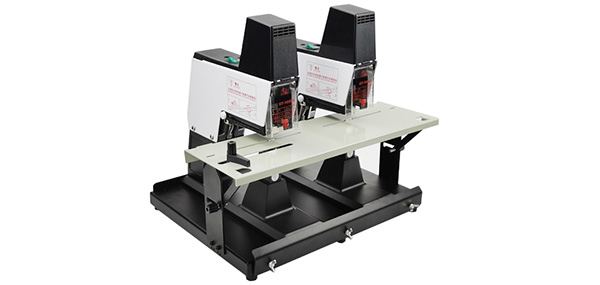 Originally published 23 Oct 2020, updated 23 Oct 2020.