Folding and creasing paper, cardstock, and coated paper is a daily task at home or office while accessing different documents or files.
Undoubtedly, if you have a creasing machine,it will be easier for you to fold heavy cardstocks or coated paper cleanly.
So, let's get started with the introduction of a creasing machine.
What is a creasing machine?
It is a scoring machine or creaser that is designed for folding and processing your document most easily.
This machine allows you to fold papers, hard papers, hard covers, thick sheets professionally.
A creasing machine will form local projection on the surfaces of the sheet stock and thick documents.
There are several types of creasing machines, including manual, electric, automatic, and you can select the most suitable one regarding your needs.
So, it is an essential office or home equipment like a heavy duty stapler that will enable you to complete your everyday tasks quickly and professionally. Get accurate folding accessibility and make everything excellent while folding.
You can take a look at the wide range of creasing machines manufactured by Rayson. They are the leading office product manufacturer, and world-class accessories are available here.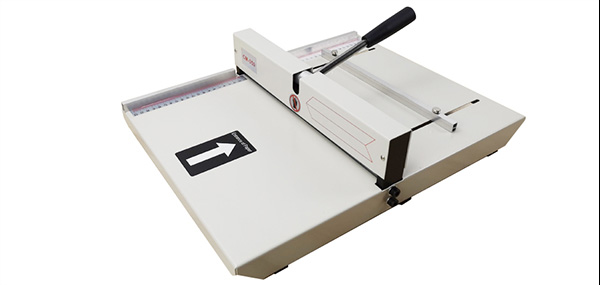 Originally published 04 Nov 2020, updated 04 Nov 2020.