A file, document, or booklet never gets an elegant look until it is bound. To make a file usable and durable, a binding machine can be a proficient solution for offices and businesses.
Similarly, a binding cover will protect the document or file and change its smashing look. With a binding machine and binding cover, you can make your document secure and static.
So, after purchasing a binding machine from a renowned manufacturer like Rayson Electrical Mfg Ltd, you should have the essential ideas about binding covers.
What is a binding cover for binding machines?
The binding cover is office equipment like a heavy duty stapler that allows you to bind and protect your documents from damage with different looks and printing capability.
Binding covers are used for binding machines, and it will bring a cover on the documents or files.
Matching with the function of a binding machine, you can select binding covers and its materials. Rayson has a wide range of binding covers that are compatible with all types of operation and function.
You can use the standard, clear, gloss, frosted, thermal, binding covers for your offices, businesses, and personal use. These types of covers are available in the wide range of Rayson binding covers.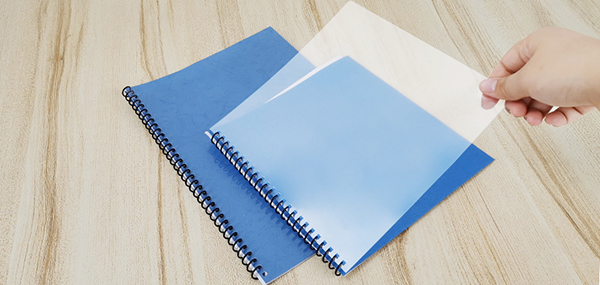 Sources:
1. Related binding knowledge website -- wikipedia
Originally published 12 Aug 2020, updated 12 Aug 2020.