Corner-rounder and heavy duty stapler and binding machine is office equipment that comes with multiple purposes, and you can apply the device to enhance the beauty and quality of the documents.
In this writing, we include the versatile usage of a corner rounder, and you will get the most suitable applications of this device.
For professional Printing companies: A corner rounder helps professional printing companies to bring perfect shapes for their products, including booklet, brochure, hardcover, books, and other documents.
Typing and photocopying shops: These shops require accurate corners for their documents and papers. A quality corner rounder enhances the beauty and appearance of the printed products.
Office and home: As a smart employee or personality, you can use the corner rounder at your office or home to process the corners of the documents instantly.
Wedding and celebration companies: Event management or wedding planning companies create unique designs for their clients. They need different materials with a round shape. A corner rounder helps them to round the PVC, cardboards, magnet sheets, foam core, aluminum sheets.
These are the versatile usage of a corner rounder. You can try the best corner rounders manufactured by Rayson to get a professional and polished finish.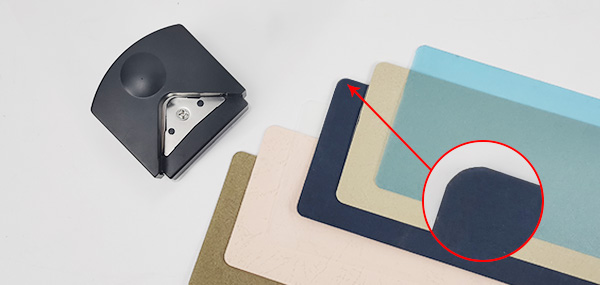 Originally published 17 Nov 2020, updated 17 Nov 2020.