A heavy duty stapler is, just as the name sounds, a stapler that serves a heavy duty purpose. These staplers were created because ordinary staplers could not perform some tasks that needed to be performed. The roles of a heavy duty staplers are quite numerous; however, we will list some of the most generic functions of these staplers in the following lines. It is also worthy of note that Rayson is one of the most stable names in the heavy duty stapler making industry if you then desire to get a heavy duty stapler of any kind and for any purpose, Rayson should be the name to seek out.
Here are some of the functions a heavy duty stapler performs:
• They are staplers that are designed to work more
A stapler is a machine, and like every machine, after heavy usage, there may be wear and tear in the stapler parts. A heavy duty stapler is a solution that stapler makers have invented to be the solution to wear and tear in the use of staplers. Heavy duty staplers are the staplers you want to use if you need to staple many times over within a short timeframe.
• They have heavy duty staples
A heavy duty stapler comes with the capacity to drive heavy duty staples through several sheets of paper. The ability of these staples to work in this regard is why they are also used to staple cartons and sometimes thin wooden sheets.
You can get more information about the use of heavy duty staplers on: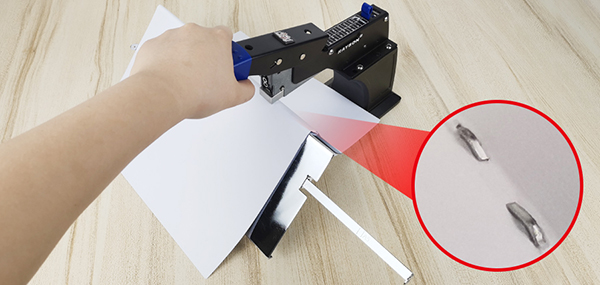 Sources:
1. Brand New Electric Stapler XDD 106 Stapler Heavy Duty Electric Flat and Saddle Stapler -- Chaoyu Li
2. Elmstok - Rapid 106E Electric Saddle-Stitcher & Flat Stapler Operating Instructions & Main Features -- Elmstok Limited
Originally published 08 Aug 2020, updated 08 Aug 2020.