Heavy duty stapler, saddle stitch stapler, flat heavy duty stapler etc. are the commonly used stapler in our life. Heavy duty stapler is a mechanical device that joins pages of paper or similar material by driving a thin metal staple through the sheets and folding the ends. Heavy duty staplers are widely used in government, business, offices, work places, ... Their primary operating function is to join large numbers of paper sheets together in rapid succession. Heavy duty staplers are popular with printing and publishing firms. Let us talk about what can we do with a heavy duty stapler in detail.
Heavy-duty stapler comes in both electronic and manual formats. If you are getting ready for a big presentation or combining documents for a handout, you can get a real strain in your hands from stapling through pages over and over. With a heavy-duty stapler, the levers inside turn a simple push of a handle into a lot of force. Typically, a heavy-duty stapler can staple anywhere from 20 to 50 pages of paper with one staple. Using a manual heavy-duty stapler is similar to using a smaller desktop stapler. It's a simple process that can be performed in just a few steps. If you use an electric stapler, then you barely need to do anything at all to have the staple run through the papers.
Manual stapler is perfect for home and office use. It comes in a variety of designs. They can drive staples through a lot of pages but do require your physical strength to drive the staples through the stack of paper. They are better suited to smaller and infrequent used as could cause a strain if you are using it repetitively in a small period of time.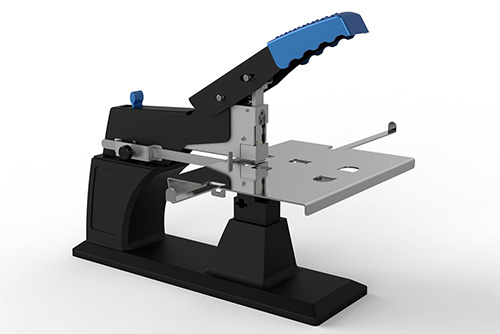 Electric staplers are better for larger jobs (and will deal with smaller jobs too). With manual models, you are using your strength. With electric models, there is an included motor which drives the staples into the paper. They often come with the ability to load different lengths of staples, allowing you to drive staples through large stacks of paper. Electric staplers cost more than manual staplers, and use power to drive the staples, but make stapling easy and quicker for you.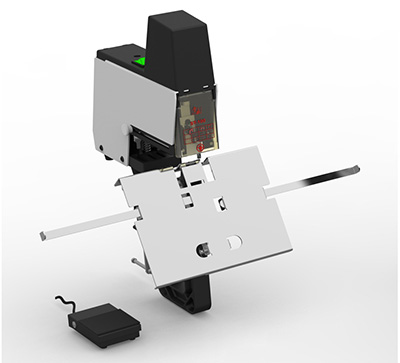 You do not need to worry a lot about comfort when you are using an electric stapler, though you will still have to use a trigger to set off the stapler. With a manual stapler, you have to use your hand strength to staple the paper. If you are going to be working with it for a long period of time, then look for an ergonomic handle which conforms to your hand, and one which has softer material so that you can grip it for a long period of time.
Insert staples is a necessary work to do when you use a heavy duty stapler. You must know how to do it. Most heavy duty staplers have a button on the back that releases a spring. When you press the button, the mechanism that holds the staples pops out of the front. Insert a row of new staples and push the mechanism back in the stapler.
To avoid jams, never insert more pages than your electronic stapler can handle. Gather the stack of paper that you want to staple. Double-check your particular stapler for capacity, usually between 20 and 50 sheets of paper. Some heavy duty staplers can staple up to 120 pages at a time. Make sure that all pages are flush with each other. Insert the stack of paper directly underneath the head of the stapler.
Originally published 09 Apr 2020, updated 09 Apr 2020.