A clip heavy duty stapler is one form of heavy-duty staplers that has the capacity to bind or compile together a large sum of papers or documents into one. In a clip heavy-duty stapler design, one uses a clamp to stable firmly the machine in a flat surface, such as a table, to make sure that it will be sturdy enough to withhold the strength or force that will be exerted against it when stapling down a couple of documents or even boxes or hard cardboards.
One of the advantages that you can get from using a clip heavy-duty stapler machine is that you are not already require to hold the machine properly in one place because the clamp that comes with it will now do the job, thus, you will not be needing to hold it when compiling or stapling papers or cardboards. As a result, it will be much more easier for you and your workers to bind multiple papers or even bigger objects that needs binding and the job that needs to be done will be made quicker and more accurate.
Aside from that, you can also appreciate the benefits of using a clip heavy-duty stapler if you are someone who often shakes or have a hard time when exerting a force with one hand only. With the help of its clamp that makes the machine intact and steady in a flat surface, surely you will be able to bind documents without any hassle and you will be able to do your job better.
If you think that your office needs this kind of machine, it is best that you contact or visit Rayson Company because they offer the best clip heavy-duty staplers in the country. You should know that this company is one of the many companies that offers great office supplies, and surely, their representative will be able to help you out in your concerns.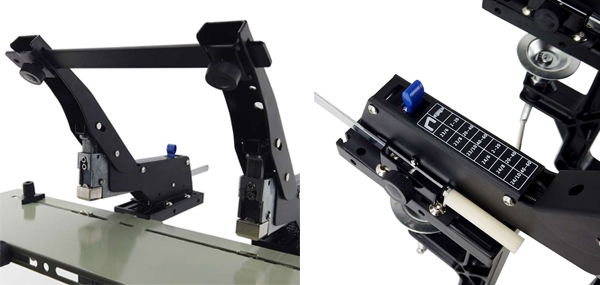 Originally published 11 Jan 2021, updated 11 Jan 2021.