THE STAPLER
Staplers are devices used to attach objects. The invention of staplers goes as far back as the 1800s. There have been many types of staplers since the creation of the first one. Many kinds of staplers exist today, such as Desktop staplers, Electric staplers, Plier staplers, Long Reach staplers, Specialty hand staplers, heavy duty staplers, and many more.
Rayson is one of the leading manufacturers of heavy duty staplers in the twenty-first-century world. The Rayson ST-100G heavy duty stapler is one of the Rayson company's invention, and this is a review of the product.
OVERVIEW OF THE RAYSON ST-100G HEAVY DUTY STAPLER
Rayson ST-100G is a heavy-duty stapler of the Rayson company. This switch stapler takes its power from an electric source and serves a wide range of users. This stapler model can engage in flat and saddle stapling activities. ST-100G has a jam-resistant design and comes in a metallic body.
The installation of this heavy-duty stapler works with a clipping desk and comes with three packs of 23/6 staples, which have a unique design for the usage of heavy duty staplers.
The user reviews of this switch stapler on the Rayson website platform have been fantastic; users all over have enjoyed using this switch stapler.
SPECIFICATIONS OF THE RAYSON ST-100G HEAVY DUTY STAPLER
The specifications of this stapling device are highlighted below:
◉ Size:
Height: 13.5cm
Width: 30cm
Thickness: 48cm
◉ Staples Sizes
23/6, 23/8, 24/6, and 24/8
◉ Appearance
This stapler model comes in a metallic casing with white and black color.
◉ Stapling Capacity
Flat stapling (Arbitrary): 40 sheets of 80g/20lb paper at a time
Saddle Stapling (A3 folded): 30 sheets 80g/20lb paper at a time
◉ Power Source
Electricity
APPLICATIONS OF THE RAYSON ST-100G HEAVY DUTY STAPLER
◉ Office usage
◉ Document stapling
◉ Cloth stapling
◉ Thin wood plate stapling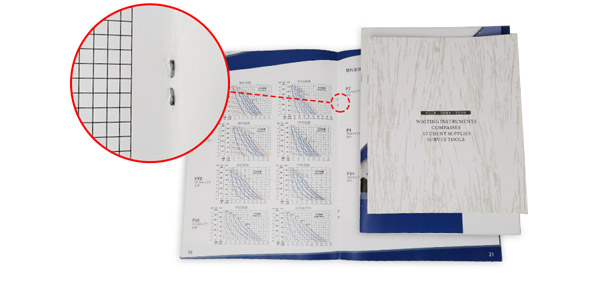 Originally published 18 Jun 2020, updated 18 Jun 2020.