THE STAPLER
The stapler is a device for making a temporary attachment of objects together. Although the stapler is sometimes used to make permanent attachments, attachments made by the stapler can last ages when handled carefully. The stapler was invented in the 1800s as a way to attach letters. The stapler has made a lot of processes easier since its inception. There are many book factories worldwide today, and they depend on this device to attach their leaflets. There are a lot of offices that rely on staplers for their daily processes. The stapler is one device that is very important to a lot of work processes across the globe. The design of new stapler inventions applies to a broad niche of industries, organizations, and users across the world.
Rayson is one of the industries manufacturing staplers in the twenty-first-century world. Rayson is responsible for the development of a wide range of stapling devices today, and it has made its stapler designs to provide solutions to the needs of a broad audience across the globe.
OVERVIEW OF THE RAYSON ST-100 HEAVY DUTY STAPLER
Rayson ST-100 is one of the stapler inventions of the Rayson company. ST-100 is a heavy-duty stapler model of Rayson. This stapling device is electrically powered and applies to a wide range of users. ST-100 can engage in flat as well as saddle stapling activities. The design of this heavy-duty stapler put the fact that many heavy duty staplers jam in their operations into consideration, the ST-100 is jam-resistant, and it comes in a metallic body. It can be installed using a clipping desk.
The stapler's pack comes with three staple packs with which users can carry their stapling activities on, before having to buy staples. This heavy-duty stapling device has a wide range of applications, and a lot of users have given a thumbs up to the stapler on the Rayson website platform.
SPECIFICATIONS OF THE RAYSON ST-100 HEAVY DUTY STAPLER
The specifications of this stapling device are highlighted below:
Size:
Height: 41.5cm
Width: 20cm
Thickness: 33.5cm
This stapler can be easily moved around because its size makes it portable.
Appearance
ST-100 comes in a black and white metallic body, which makes it resilient to some operational distresses.
Stapling Capacity
Flat stapling (Arbitrary): 40 sheets of 20 lb sheets at a time
Saddle Stapling (Max. A3 folded): 30 sheets of 20 lb sheets at a time
Power Source
Electricity
Market rates
Rayson ST-100 stapler goes for $378.18 on the Rayson website platform. The stapler can be purchased on the Rayson website or at stationery stores across the globe.
APPLICATIONS OF THE RAYSON ST-100 HEAVY DUTY STAPLER
Booklets stapling
Document stapling
Thin wood plate stapling
Carpet and cloth stapling
Thin wood plate stapling.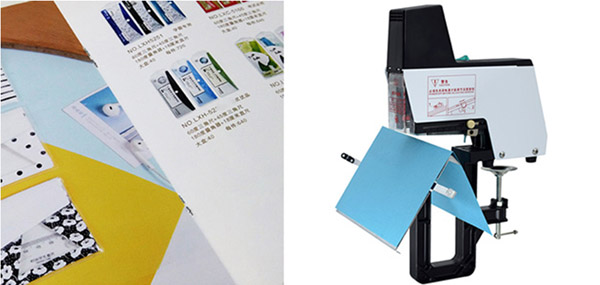 Originally published 06 Jun 2020, updated 06 Jun 2020.