Rayson is a professional manufacturer of stapler and thermal binding machine in China. Our products are always with the right price and &high quality so they are popular with customers.
Now I would like to introduce stapler and thermal binding machine for you.
You are probably aware of thermal binding machine as the way paperback books are bound. A one piece front and back cover has glue down the spine, which holds the pages in place. The advantage of thermal binding is the clean look; thermal binding doesn't punch the edges, leaving them vulnerable to tearing and fraying. However, the advantage of stapler is that they are always delivers jam-resistant, accurate stapling.
There are several types of thermal binding machine and stapler that are beyond the scope of this article. You will find thermal binders and stapler at a wide variety of prices for use in anything from small business employee or training manual to large printers who produce phone books.
Thermal binding machine and stapler have become popular for creating photo books and other professional-looking hardback books.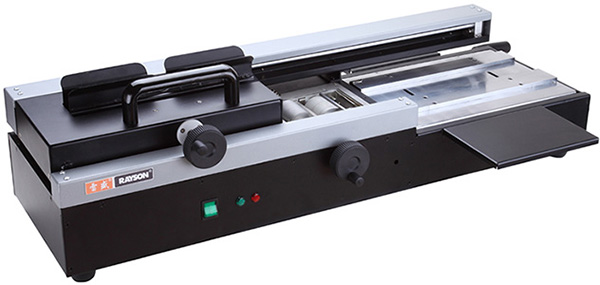 Originally published 08 Mar 2019, updated 08 Mar 2019.