Handling a paper shredder would be challenging if you have no proficient skills and training on ways of handling the machine. A paper shredder is a machine that is used to destroy unwanted documents by tearing the documents into small strips or pieces. The main reason for the invention of a paper shredder was to get rid of unwanted confidential documents. The world was introduced to the first paper shredder by Abbot Augustus Low who filed a patent on 2nd February 1909. This patent was later approved in the same year 1909 on 31st of August. After using a paper shredder for a period of time, it led to the increased demand of different paper shredder machine. Some of these machines include; Strip-cup, Cross-Cut, Micro-Cut paper shredder.
Rayson paper shredder A610 machine is an exclusive machine that delivers a high level of service and features.
Paper shredder A610 is a professional and efficient machine that is made with good features that favors the person in use. Due to its professional nature it has a capacity of shredding up to 10 sheets of paper each weighing 70grams. It is made in a unique way such that it can shred papers of 4*25 mm size. Don't struggle too much trying to destroy your unwanted document.
Rayson A610 Paper Shredder is all what you need to get your work done professionally and efficiently .It is made with a convenient height to the user. It has rollers below its structure which ease movement of the machine from one place to another. In case of a paper jam, Rayson A610 Paper Shredder is built with a unique technology which allows for a reverse direction of a paper to clear the paper jam. The Starting of the machine is Auto-modified to initiate a faster way of destroying the papers as well as maintaining a high security during the action. Rayson A610 Paper Shredder has a large spacious waste bin where it stores its shred pieces of paper hence it is environmental friendly.
The invention of paper shredding has brought a lot of advantages compared to its disadvantages. Paper shredding has been one of the fastest and secured ways of destroying unwanted documents. Rayson has got a variety of products such as heavy duty stapler machine which differ from an A610 Paper Shredder due to their structures and uses. Don't get stressed up with your unwanted document in your office, purchase a Rayson paper shredder A610 and you won't regret having it around.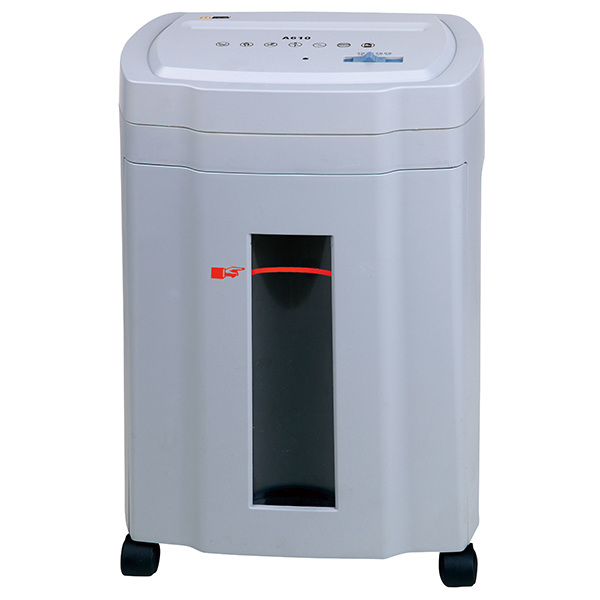 Originally published 10 Sep 2019, updated 10 Sep 2019.