Staplers existed since the 18th century in France. Due to the increased demand for the use of papers in the early 19th century, this created a demand for an electric stapler. This was to increase efficiency and reduce labour work in stapling. In stapling the type of stapler one will use will determine the number of sheets of paper a stapler can staple. In this error of technology, the stapler has transformed into an electric nature and is now popularly used.
Whichever the case, one has to consider some several aspects such as ease of use, cost, adaptability, and many more when selecting the type of stapler to use. Making the right choice is always the best option. In some situations which involve bulky stapling with professionalism, using more advanced models may be the order of the day. By that, you have no alternative other than selecting the best, this is the Rayson electric stapler ST-100.
Ryson ST-100 electric stapler is one that uses a variety of staples such as 23/6, 23/8, 24/6. 24/8, this gives it a unique character. Drawn from the name electric, Rayson electric stapler ST-100 uses electric current for it to function and operate in its work. It contains clip desk which helps it during installation before use. This clip desk helps the cable stay in an organized manner and easy to reach on one's desk. There are several things one should learn when choosing the Rayson electric stapler ST-100,here are some advantageous aspects.
Most electric staplers help in doing bulky work more faster such as Rayson electric stapler ST-100 which can staple up to 40 sheets at a time. This electric stapler helps a lot in thick and large documents.In most cases, this electric stapler will help you save a lot of time and reduce the stress of being rough on your hands. When using this electric stapler, one is assured of completing the work however bulky the pages are- within a split of a second.
Manual or simple staplers easily irritate hands, especially when stapling immense documents. By the use of an electric stapler ST-100, this effect is reduced to a very low percentage. Having sore hands may contribute to repetitive motion such as carpal tunnel syndrome.
It may not be as easy a decision as it seems initially. Indeed, choosing the right stapler for your needs is a more complex decision than one cares to say. However, considering the factors above, we hope you are now wiser in this regard. Before making a decision to purchase, consider carefully all the factors involved. Go for the right item.
We recommend the Rayson electric stapler ST-100 as a machine that is worth every cent of its market price.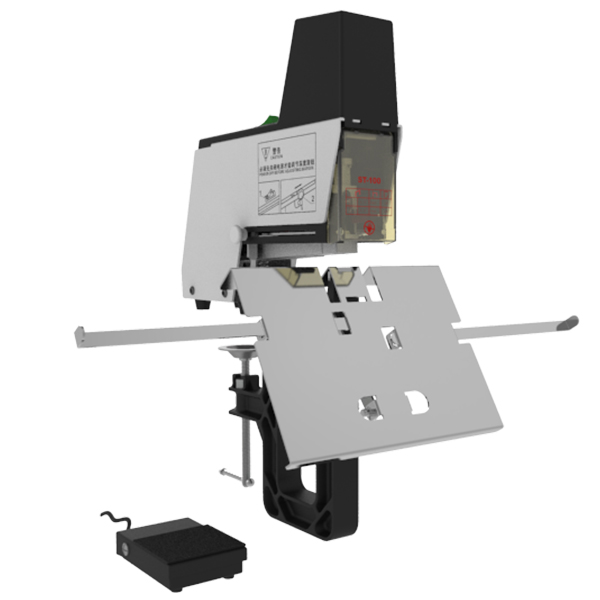 Originally published 05 Sep 2019, updated 05 Sep 2019.