Rayson is a professional manufacturer of office suppliers. electric stapler, Binding machine, Laminator, Paper shredder and Accessories are our main products. Their quality has been recognized generally around the globe.
Electric stapler and Spiral binding machine are our hot sales products. They are very popular with customers because of their reasonable price and high work efficiency.
Spiral binding machine punch and bind documents with one continuous spiral coil. Old spiral notebooks were bound with metal coil that had sharp edges and bent easily, so PVC coil is replacing metal in many applications. PVC is more durable because it flexes and also doesn't have sharp ends like metal coils.
Prices for spiral binding machines will vary based on the size of documents they can bind (both in number of pages and length of the paper itself) and whether they manually or automatically punch and insert the coil. An automatic coil inserter is much faster than doing it manually, but an operator must still be holding the paper while the machine inserts the coil. By the way ,electric stapler saves time and effort .It can staple products automatically if you touch switch.
Electric stapler and Spiral binding machine are ideal for law firms, real estate proposals, and anyone else who needs to quickly (relative to comb binding) and durably bind larger documents.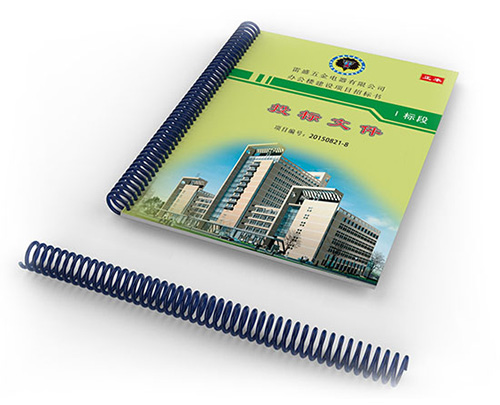 Originally published 14 Mar 2019, updated 14 Mar 2019.