Have you been searching for an ideal laminator to meet all your lamination duties? Okay, I have you shouldn't worry anymore because I have the correct answer to your problem. The Rayson LM-22 laminator is the perfect machine for you. This model provides high-quality lamination that ensures your picture and other documents are properly protected.
The Rayson LM22 has been produced with so many distinctive characteristics in a very skilled manner that make it able to do an outstanding job just like the Rayson electric stapler. One of the key features of this model is the simplicity of its use. No unique practice or expertise to use this machinery is necessary. This is supplemented by the presence of readily interpreted, easy to read guidelines. This means that you will save a lot of time and be more efficient in your job. When we purchase a machine, we often question ourselves more often just to be convinced that the equipment will meet all our demands. One of these questions is the capacity of a device to work with multiple items depending on the type of work that we have. This can better be referred to as the 'multi-tasking' ability of the machine. This issue can be tackled in the right manner by the Rayson LM22 model. This laminator is appropriate for various sizes of documents such as business-card-size, photo-size papers, legal-size and letter-size documents. It has the capability of laminating documents as wide as 9.06 inches. The laminating pouches also contribute to the display of this' machine flexibility. It is perfect for all 80 mic laminating pouches. The laminator also has an incredible working speed. This model has a laminating velocity of 11.8 "per minute, making it one of the quickest laminators out in the market. You can be certain that you can work on so many picture and documents in a very short time as long as you have the LM22 laminator from Rayson. This machine's warm-up is significantly quick and you won't for a long time before its ready. It takes about 3 minutes for this laminator to warm up. This machine is also suitable for use either at home or in the office. This is an amazing Rayson laminator that you should consider acquiring..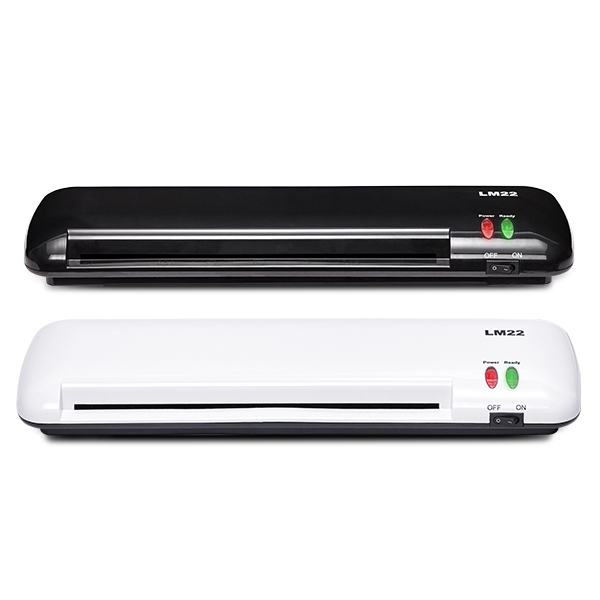 Originally published 29 Aug 2019, updated 29 Aug 2019.